Wrapping up Lake Michigan (MI, IN, IL and WI): September 9 2022

Saugatuck (population 963) has been a great place to pause for a few days. Well…except for the ducks. We awoke on the first morning ready to jump into the dinghy to head ashore for breakfast. What?! And yuck! The ducks treated the dinghy like a baby treats its diaper. It was not fun to wash off the dinghy before breakfast…gggrrr (8/25). Note to self: pull up the dinghy at night. Vicki's Diner is in neighboring Douglas with another cute main drag. Fueled up with breakfast and back in Saugatuck we climbed Mt Baldhead. It's a cold war era radar installation reached via 303 steps to the top of a sand dune with a panoramic vista (that's Barefeet anchored in 8.5 feet of water). We popped into the Saugatuck-Douglas History Museum to get out of the rain and met lovely Lissa who provided a fabulous dinner tip – Phil's Bar and Grill on Butler Street. Pre-dinner entertainment was pickling the watermaker ahead of anticipated muddy rivers after Chicago. Dinner was fabulous (thank you, Lissa). Phil's is a local favorite that adds excitement to community milestones with its marquee…birthdays, anniversaries, graduations, retirements…you name it. So cool! It was an anniversary marquee moment when we were there.

The Saugatuck-Douglas area is considered the art coast of Michigan so we spent a bit more time exploring the neighborhoods and galleries and shops of Saugatuck before a farewell rum punch at Red Dock Cafe (8/26). The small towns that we have visited along the coast of Lake Michigan are tourist towns; however, they are also bursting with a strong sense of community. All supermarkets (and many souvenir shops) sell local high school team swag like t-shirts, sweatshirts, baseball hats, insulated tumblers, etc. Saugatuck takes it even further with many stores and galleries selling wares made by their owners. At the T Shirt Shop Daniel makes the most artistic t-shirts around. All are hand silk screened to order and most designs are created by him (this tree design took eight hours and is of a tree on nearby Oval Beach). The Red Dock Cafe is a bit of Key West meets Michigan - not much more than a bar plunked on a wooden dock with picnic tables serving ham sandwiches and dogs. Dire Straits boomed from the speakers as boats came and went at the laid back spot literally ON the water. It's easy to linger but you'll be kicked out at 8pm before the sun goes down when the dock closes for the night.

We're ready to pull up the anchor but the ducks were at it again (8/27). Dang it! This time they de-fouled the swim platform (because the dinghy was already hauled up). Damn hooligans but a quick fresh water rinse had things back to normal. As we exited the harbor I squirted the ducks with the anchor washdown hose. They paddled their little feet and made worried duck sounds. Take that! It was a 60 mile day to a sub-optimal anchorage outside of New Buffalo because strong winds are coming and there is no space in the marinas (unless we want to be stuck for several days). It was a beautiful sunny summer Saturday on the water which had EVERYONE out. The parade of boats retuning to docks made the wave state worse than on a passage. We delayed making pulled pork nachos for dinner with pre-dinner drinks and appetizer Cheez Itz. The hurly burly calmed down somewhat but it was not a restful night.

Today's 30 mile hop has us wrapping up Michigan and onto Illinois (8/28). Well, actually Indiana but we can see nearby Chicago from the docks at Hammond Marina in Hammond, Indiana. On our way to slip W26 we fueled up - yes, dock W - it is a BIG marina. Ouch - it still stings with 690 gallons at $4.79/gal but it is better than the last fill up in Brewerton, NY. Back in Brewerton was also the last time we saw Pat and Bill from m/v Uno Mas. Hi guys! They gave us a warm welcome grabbing lines…and even hosed off the bird poo from the docks before we tied up. Totally above and beyond but super appreciated. We caught up over dinner at Center Lounge in neighboring Whiting. It's a dive bar where the food is perfect and the people could not be more friendly.

Okay, time to hit the ground running. No longer in rural, small lake towns we are in the big smoke that is industrial, urban and dense with trains and multi-lane cement highways crammed with enormous semis and countless cars. Some TLC for Barefeet is priority number one (8/29). A weeping hydraulic crane ram repair and two alternators to be bench tested were removed and loaded into the rental car as thunderstorms barreled through outside. Temps swung from hot 88F, plummeted to 67F, then warmed up again accompanied by thunder and lightening. It was a full day that had us returning to Center Lounge. Familiar is always good and Whiting is a small town oasis in the industrial jungle that surrounds it.

Our days morphed together into crossing off items on accumulated To Do lists and ever growing shopping lists; Cabela's, Walmart, Pete's Fresh Market (most amazing supermarket we've seen in months), Autozone, beauty supply, Ace hardware and on and on. Fun was sprinkled in with afternoon Dairy Queen cones, diner breakfasts (loved Harvey's Mexican skillet), visits with cousin Elena and her kids, docktails and even some poker at the adjacent Horseshoe Casino. Chris' play was a bit up and down but ultimately improved…even...winner, winner noodle dinner (2 dinners at the casino's Foo Noodle House).

Winds are keeping Lake Michigan messy, "a stink fest," as described by one local sailor which has us glad we are tucked into the marina getting projects done (8/31). The docks are also whipped up and abuzz since the Brandon Road Lock looks to open ahead of schedule which has boaters adjusting itineraries (again). As for us – we will keep working through our lists. Did we mention the spiders?! They are abundant and tough to track down. We went medieval on them in a search and destroy mission - scrubbing all nooks and crannies, squishing any found (sounds like squishing a grape – totally gross) and spraying spider spray on ropes, fender covers…you name it. This included emptying the anchor chain locker (found another one) and even a bit of windlass maintenance while in the area (9/2).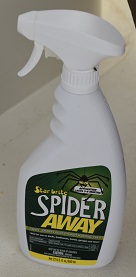 Did you know that there is a totally cool dive shop…in the suburbs of Chicago?! Well, DJ's Scuba Locker came to our rescue for a repair to the hookah mouthpiece and a much needed weight belt purchase (9/3). Their dive trips to Mexico, Fiji and Indonesia make us want to sign up. Owners Dan and Cindy are great if you are ever in the area…or want a Scuba trip (https://djscuba.com/). Back to Barefeet with farm fresh tomatoes from The Farm in Westmont and we were ready for dinner: oven roasted pork tenderloin, Greek salad and mashed potatoes. Yum! Holy cow – we have not had tomatoes this good in ages. And the pork was moist and super flavorful - slathered with mayo, a bit of lemon juice and heavily sprinkled with Cavender's All Purpose Greek Seasoning (baked at 425F for 25 minutes). Boat neighbors gave us a shaker because it's from their hometown in Arkansas (thanks m/v Uno Mas). The seasoning is perfect for veggies, burgers…anything. Quick and easy...dinner is done. Dishes were washed and it was time to head over to the marina's outdoor Motown Concert Night. It's BYO chair with food trucks and lots of boaters. We had a great time as the sky darkened to night and the dance floor filled. Super fun Labor Day weekend!
Our sunny holiday turned cloudy and rainy – drat. Oh well, maybe it's better up north in Chicago?! We drove into town for a driving architecture tour up Michigan Ave and the Magnificent Mile where manmade canyons of steel and glass rocket to the sky (9/4). The rain never stopped so we shelved a desire to walk and instead went into the Driehaus Museum on East Erie Street. The museum is a stunning 1883 gilded age mansion lovingly restored by Richard Driehaus. Driehaus wished to, "inspire minds and bring joy to the hearts of the public through great works of art, architecture, and design." As we slowly explored the mansion and kept finding more and more intricatel details of beautiful craftsmanship we think he succeeded.
Boisterous lake conditions kept Barefeet rolling in her slip but it was better than being out on the lake (9/5). We walked along the shore to see the white caps…and the lake empty of boats on the holiday weekend. As we mentioned, we did not boat a zig zag path across Lake Michigan so we are having a road trip to the Door Peninsula in order to check out Door County, WI. It's a 5-hour drive so we had mugs and a pot of hot coffee to start the drive and planned stops along the way (9/6). Our first stop was the Coffee Pot in Kenosha. Sheesh – Chicago rush-hour traffic is no fun but its hurly burly quickly faded as we settled into a delicious breakfast. Making our way further north we stopped at Cave County Park to hike the Black Trail. Lake waters in Wisconsin are as many shades of blue as they are in Michigan; however, the shoreline is more rocky in Wisconsin when compared to Michigan's sandy shoreline. One more stop at the Cana Island Lighthouse in Bailys Harbor before checking into the Eagle Harbor Inn in Ephraim (thanks for the tip cousin Lauri).
Door County got its name from being called "Death's Door" by Native American Tribes, sailors, merchants, trappers and pirates due to its choppy waves, hidden underwater rocks and unpredictable weather which claimed many lives. Today it is an area loaded with orchards, breweries, wineries, art galleries and hikes. We had to pick and choose in order to avoid running ourselves ragged. Both Chris and I awoke with a slight feeling of panic at leaving the boat rather than getting her ready to keep moving – for heavens sake, forget about it?! Our day started with breakfast at the White Gull Inn with (you guessed it) cherry stuffed French toast. On the way to our hike in Fish Creek we passed through Sister Bay and Al Johnson's Swedish Restaurant with goats munching on the grass topped rooves. What?! No kidding – they're the lawnmowers of choice and totally hysterical. Our hike started with the climb to the top of Eagle Tower with its vista across the bay followed by a walk along the wooded shoreline on the Eagle Trail Loop. The water is stunning but the rock formations are equally amazing, reminiscent of Angkor Wat except with Mother Nature as the sole builder.
Continuing further north to the tip of the peninsula we tracked down the twisty turn road. It's on Hwy 42 just before Northport and pretty cool. That is where the road ends (but a ferry continues to Washington Island) so back we went south. Popped into galleries with beautiful works of creativity; Interfibers Studio Gallery in Fish Creek (onsite loomed fine art fiber wall hangings, handcrafted apparel and jewelry), Fine Line Designs in Ephraim (original paintings, jewelry, ceramics, woodwork, etc.) and Edgewood Orchard Gallery and Sculpture Garden in Fish Creek (sculpture garden is more of an art trail and loaded with whimsy).
A clever bit of art has evolved from practical need on a shoreside warehouse in Ephraim. Shipping was the best means of transporting goods when the Door County area was settled in the 1850s. A deep water dock and warehouse were built where sailors delivered their wares such as shingles, cedar posts, salted fish…whatever. Once delivered the sailors signed the building proving they had delivered their wares…as well as marking their safe arrival through the treacherous waters. The warehouse was rebuilt a couple of times but eventually transitioned from storing merchandise into a community gathering place. The public picked up where the sailors left off by leaving their mark on the building. The town of Ephraim even passed an ordinance explicitely allowing graffiti on the exterior of the warehouse (inside is the Hardy Gallery). I was told that from time to time an entire side of the building is painted blank but completely re-graffitti-ed in less than 48-hrs. The day wrapped up with dinner at Husby's Food & Spirits. It's open year round and has a local vibe with appetizer cheese curds - yes, we ordered them (again).
There was plenty more for us to see in Door County but the seasons are changing and we need to keep moving (9/8). Highway 42 is a tranquil ribbon of road lined with yellow, white and purple wildflowers that passes through rolling green fields dotted with red barns and silver domed silos. Towns have names such as Denmark, Belgium and Amsterdam which give a clear indication of migration patterns. We broke up the 5-hour return drive with a couple of stops like Renard's for cheese in Sturgeon Bay (family owned by three generations of cheese makers) and Lambeau Field in Green Bay. We are football fans and this stadium is loaded with history and lore. We knew about Vince Lombardi and Curly Lambeau but we did not know that the stadium sits smack in the middle of a residential neighborhood. Honest – backyard gates are literally across the street from the stadium. Now that's a football town!
One last detour had us into the town of Manitowoc, WI, at 8th and Park Streets. Yes, there's an art museum there but we were there for Sputnik. It seems that Sputnik IV screamed to earth in 1962. Most of it was incinerated on re-entry; however, a 20lb hunk of metal crashed to earth right here. Nine days later it was offered back to the Soviets (after NASA had fully examined it and made two replicas) who huffed and puffed and finally took it back (they hadn't planned on bringing the rocket back anyway – so they said). Ah, the days of the Cold War. Dinner al fresco before returning to Barefeet was with cousin Treva in the suburbs of Chicago. We laughed and ate until the full moon arrived and the Chicago traffic had evaporated - a truly perfect night!
Back aboard Barefeet and we have several days until our anticipated departure from Hammond. It's time for gopher extraordinaire Erin and mechanic Chris to leap into action. And the combined duo of SSH into extermination mode (super spider hunters). A steady flow of Loopers are arriving from Lake Michigan and departing to the rivers. We'll join them soon.