Lake Ontario, Thousand Islands & the Start of the Trent-Severn Waterway: July 12 2022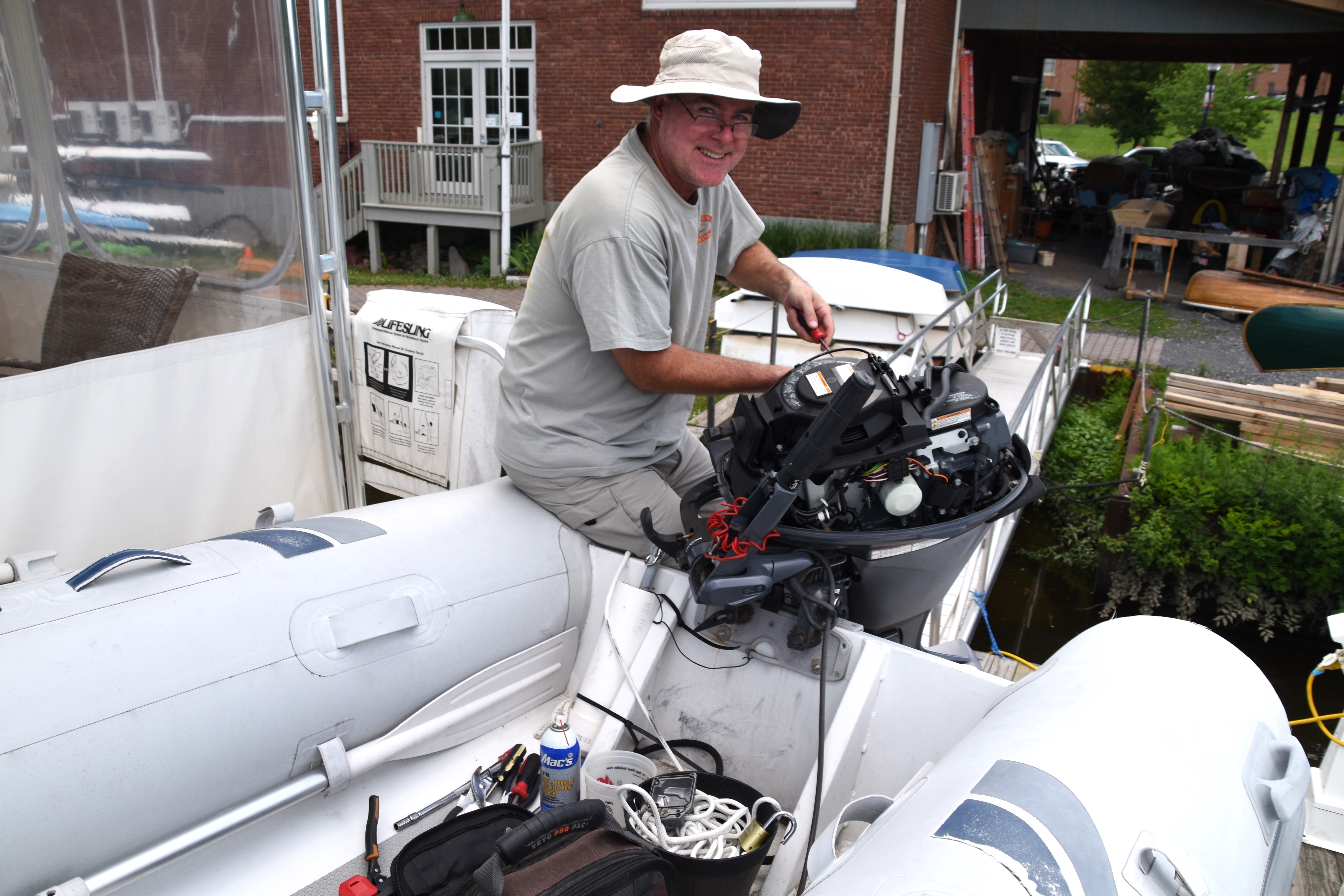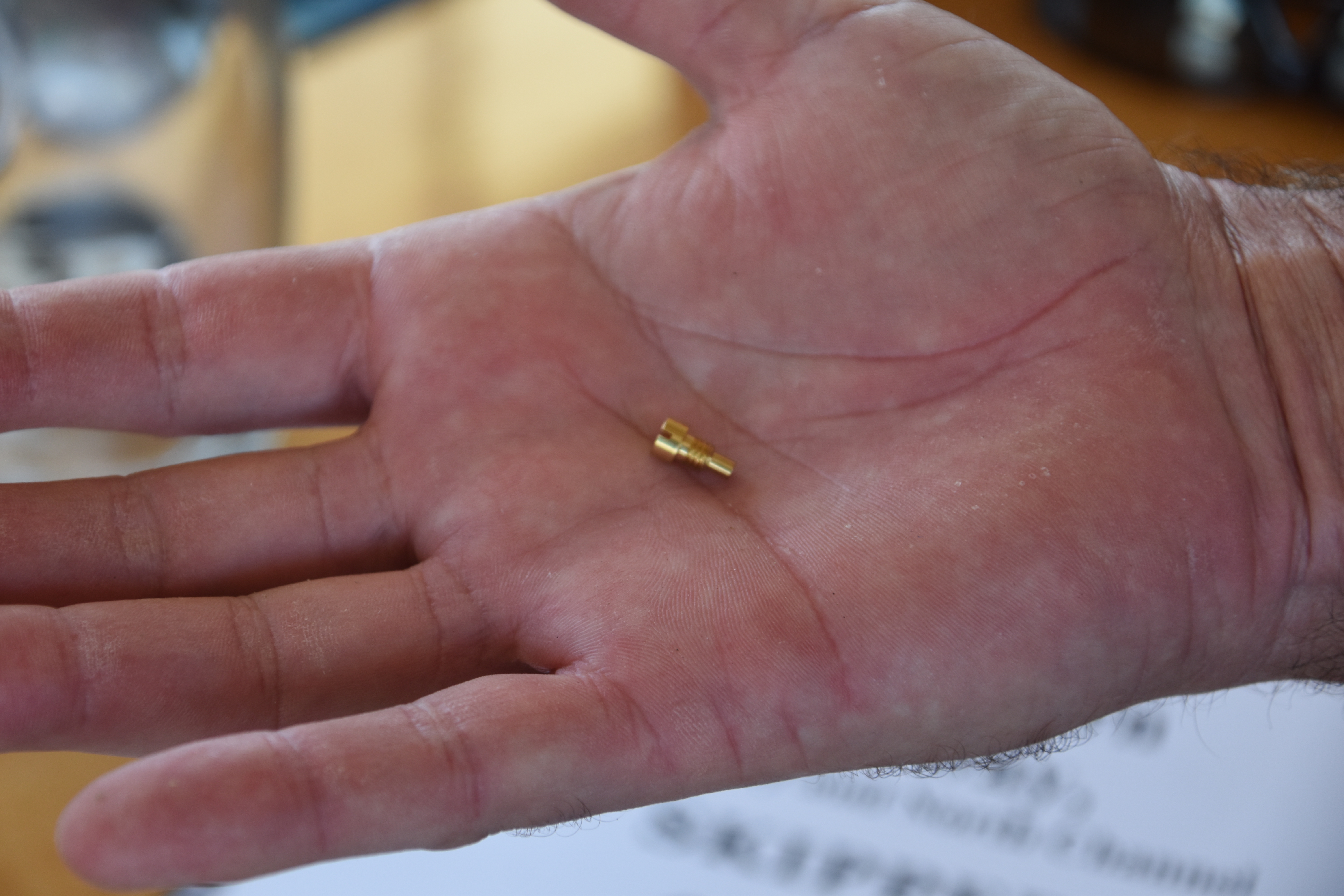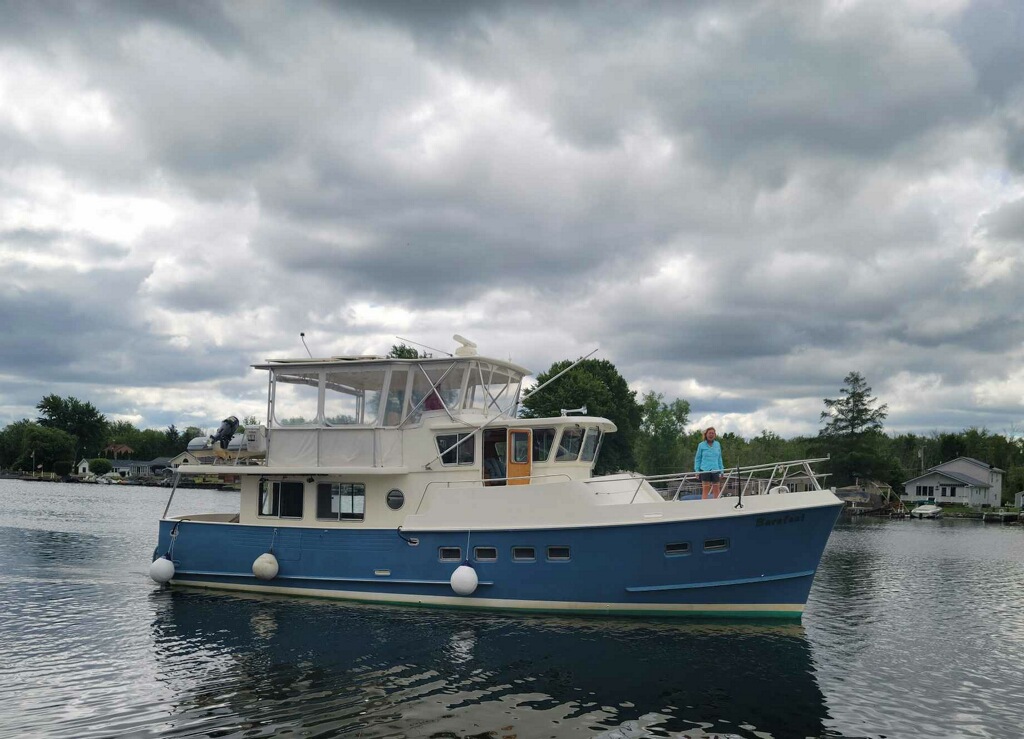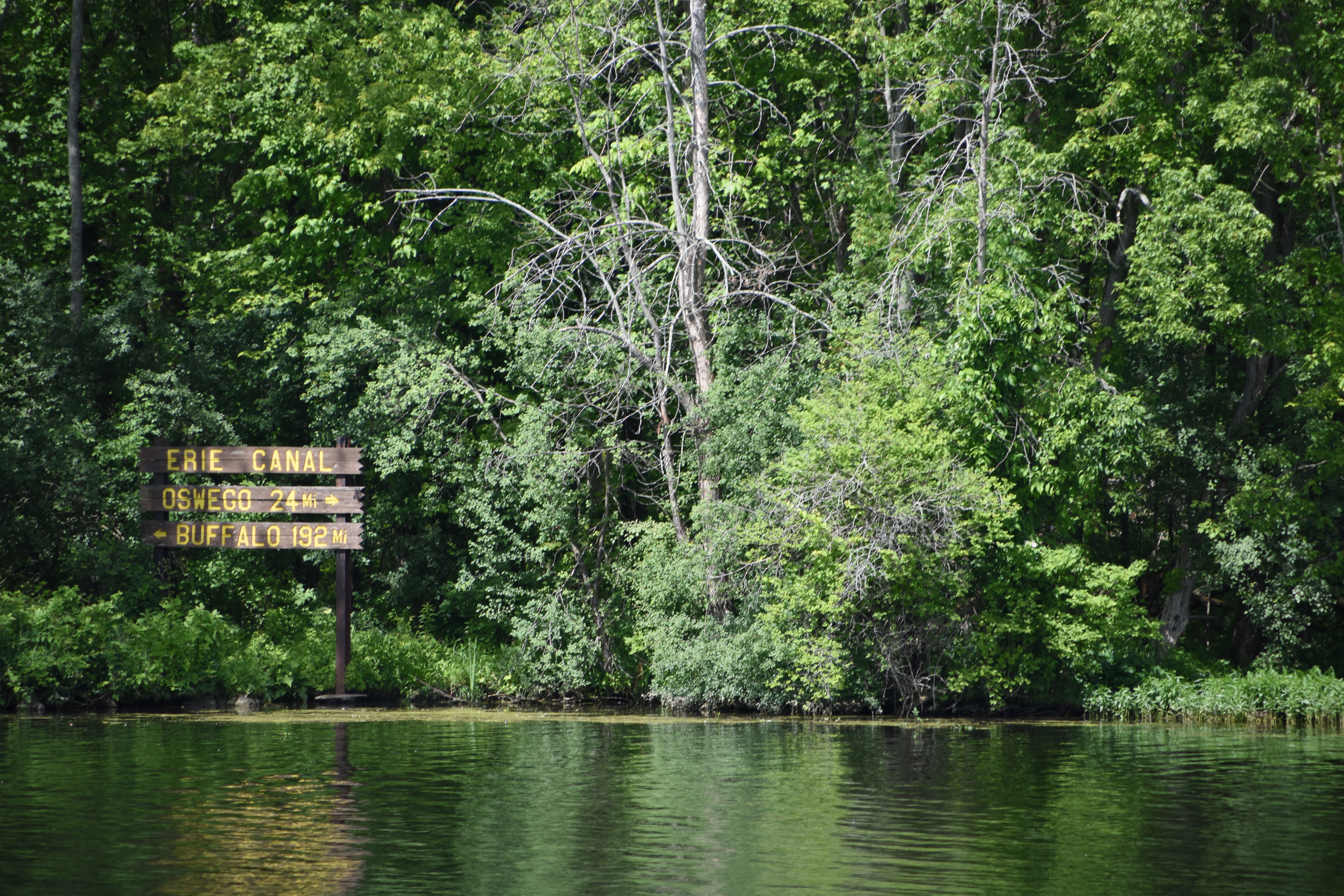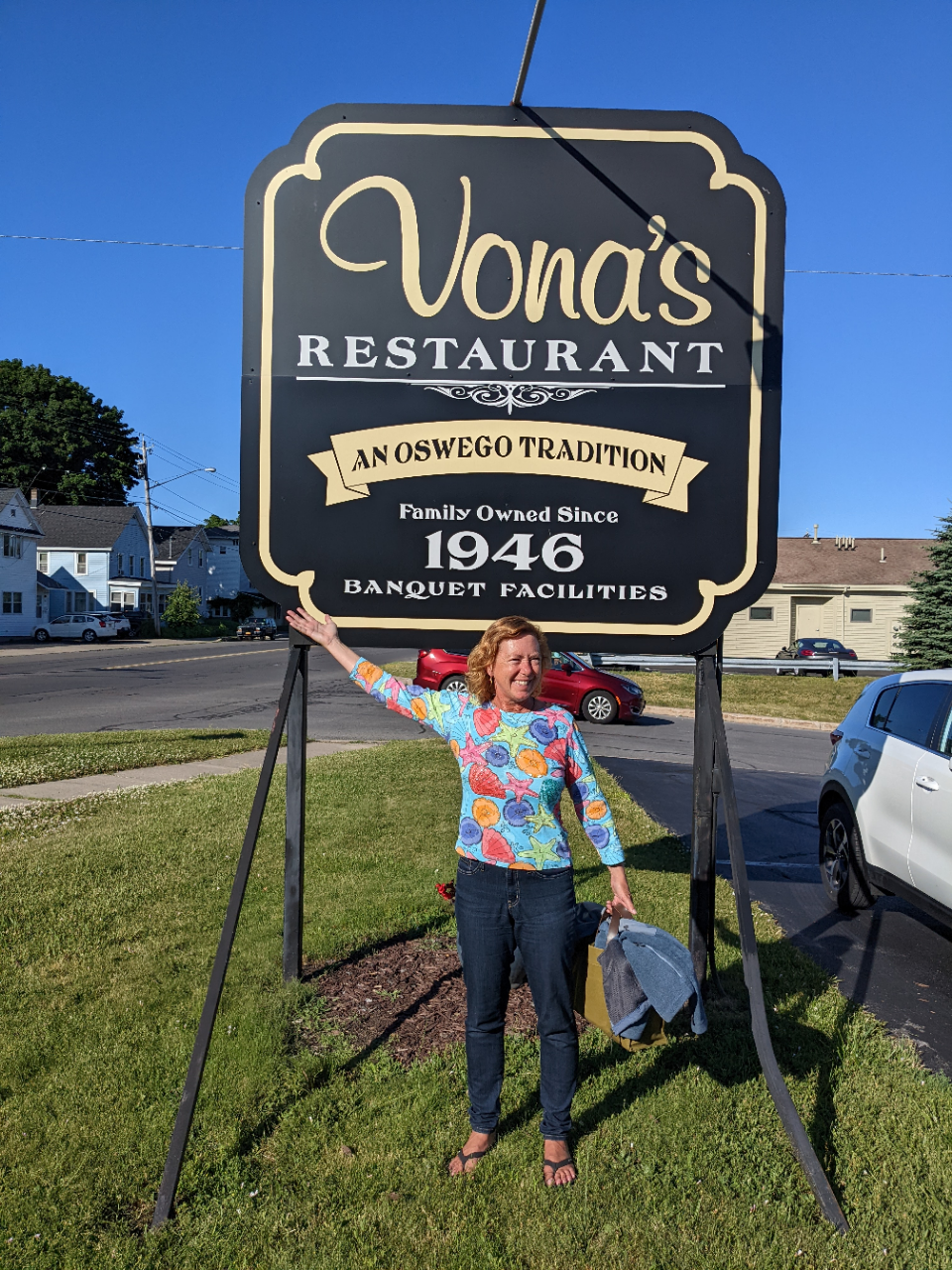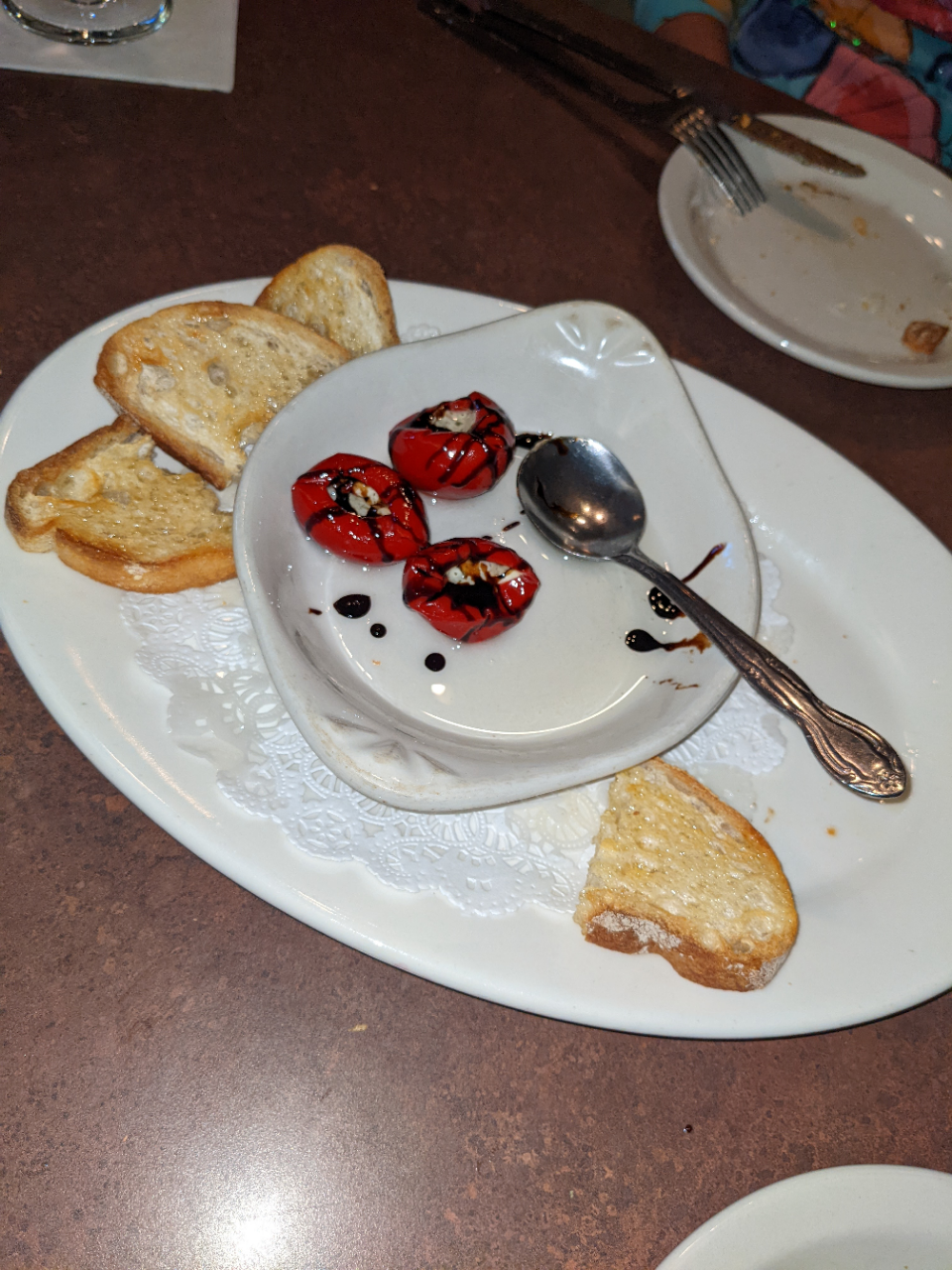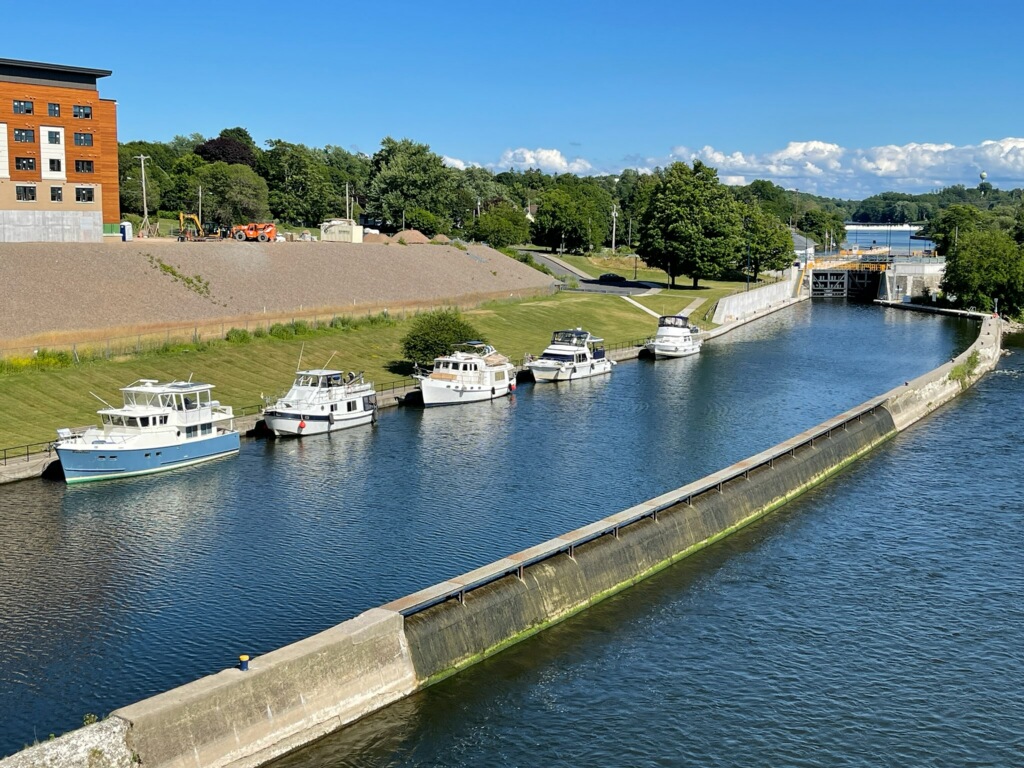 Here we are at Winter Harbor Marina in Brewerton, NY, waiting for two packages – 1) the tiny dinghy engine part and 2) my dying laptop's replacement. The dinghy part arrived after our pedal to breakfast at Brewer Union Café which we loved (6/27). But heck, with the motto "Breakfast, Greens, Grease" how could we not?! Chris got the dinghy purring like a kitten while I borrowed the courtesy car to make a food run. Sadly, the laptop delivery to the Costco in Syracuse is not going as smoothly (delayed again) which has us with a tumbler full of possible departure scenarios…stay here and rent a car (does the marina have room for us to stay), move on to Oswego and rent a car (will there be room on the lock wall for us), how long can we wait to depart and still make it to Oswego?! Okay, decision made. We tossed the lines before 10am which should have us past our last lock before they close at 5pm (6/28). We passed through Erie Canal Lock #23, made it to Three Rivers and turned off the Erie Canal into the Oswego River where we had seven locks before tying to the wall between Locks #7 and 8. All went smoothly and more quickly than expected which had us showered and off to dinner at Vona's. Wait, first we had a birthday sundowner with fellow cruiser of m/v Arion. It is fun to be traveling with familiar faces – Happy Birthday! Vona's is a must eat tip from a friend whose Dad grew up in Oswego (thanks Phil). It's been around since 1946 and everything was delicious! We sampled as much as we possibly could and we left stuffed to the gills: appetizer of herb and cheese stuffed peppers with toast, wedding soup, meatball to die for and chicken riggies (iconic Syracuse area dish created in Utica – a wonderful blend of rigatoni pasta, chicken, peppers and a spicy tomato and cream sauce). We sense a foreshadowing of a food crawl through upstate New York.
Today is our car rental day to pick up my new laptop from Costco in Syracuse (6/29). And, of course, explore upstate New York. It was a short walk from the boat to Enterprise and we were off. First stop was the Oswego City Hall to check out their cool staircase. It was cool and felt groovy as "Dream Weaver" was piped through speakers inside and out. B'ville Diner in Baldwinsville was on the way to Syracuse so we stopped for breakfast and another regional food – the breakfast frittata. The B'ville Diner Fretta was loaded with scrambled eggs, Italian sausage, pepperoni, green and red peppers, mushrooms, onions and home fries (topped with cheese), served with a side of Italian toast. Oh boy, it filled a wrinkle and not even a half order could be finished. Yum! Chris got a haircut which lasted a shocking two hours (looks good). Next - we picked up some bike gear at Mello Velo bike shop just a stone's throw from Syracuse University. There are so many fun nooks and crannies in upstate New York – we really do not have enough time.
Over on the West Side of Syracuse it's the Irish neighborhood of Tipperary Hill (yes, most are from County Tipperary in Ireland). The residential neighborhood is sprinkled with more Irish bars than you can count as well as…an upside down traffic light. What?! Lore has it that the Irish residents could not stomach the red (British) above the green (Irish) so the traffic light was spun around which puts the green above the red. It's at 432 Tompkins Street and does not seem to cause traffic chaos. Stretching our legs we strolled along the Old Erie Canal at the Erie Canal Park (5750 Devoe Road). It was peaceful with a bit of fun (eyes on a tree trunk) and a 135 year old privy from Lock 52…should everything really be saved and vaunted (tee, hee, hee)?! Our Syracuse adventures wrapped up at Dinosaur Bar-B-Que. We had smokey sampler platters to try as many tastes as possible at this much loved roadhouse (yes, I bought the cookbook): pulled pork, beef brisket, smoked chicken, mac and cheese, baked beans, macaroni salad and tomato/cucumber salad. Remember about the food crawl?! Clearly, we need more time in Syracuse but it is time to return the rental car. We unloaded the car, stowed purchases, Chris started getting my laptop up and running and I re-fueled and returned the rental car. Ah, the day ended as we joined the underway docktails on the grass with BYO cocktails and camping chairs.