Crazy Chesapeake Weather: June 2 2022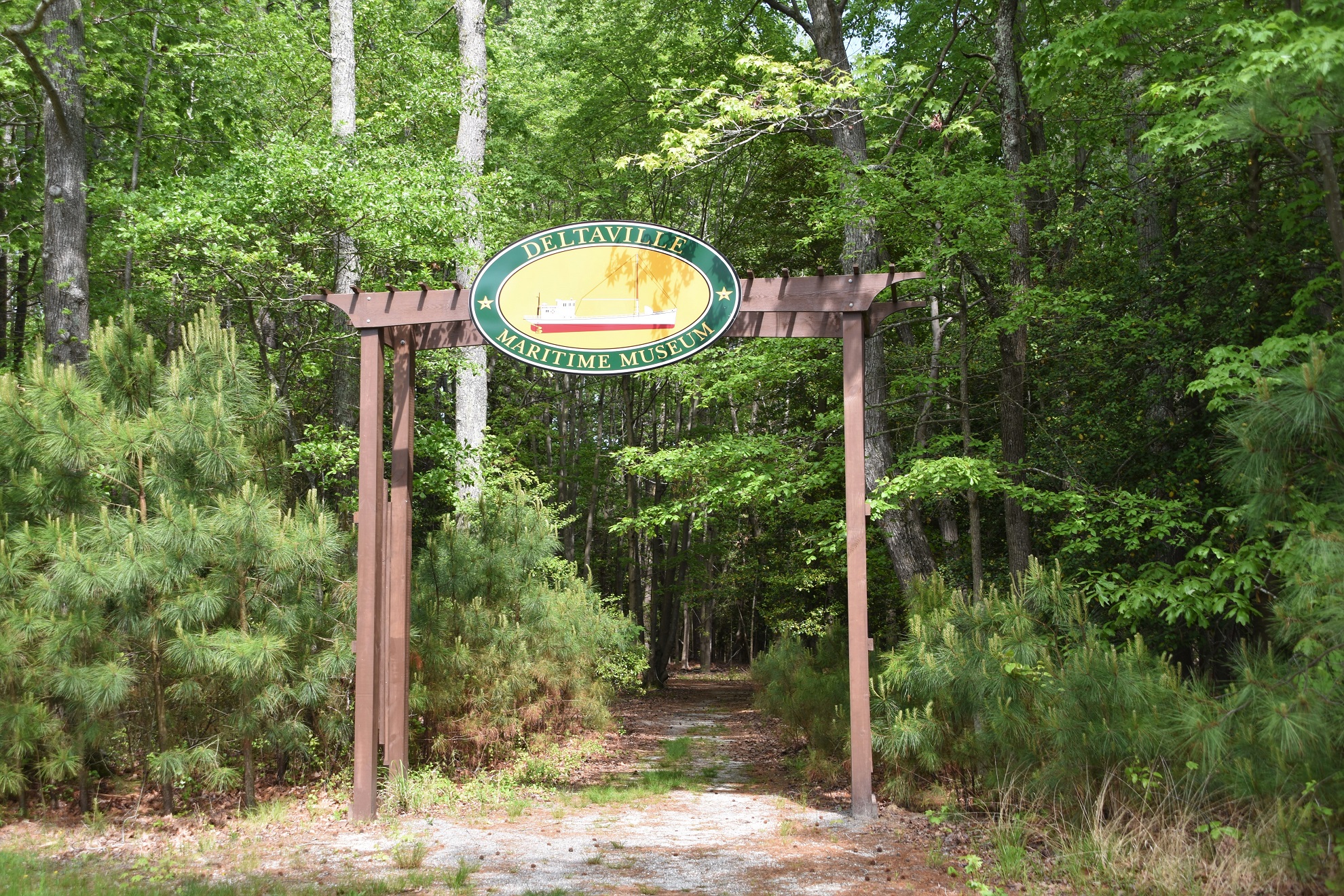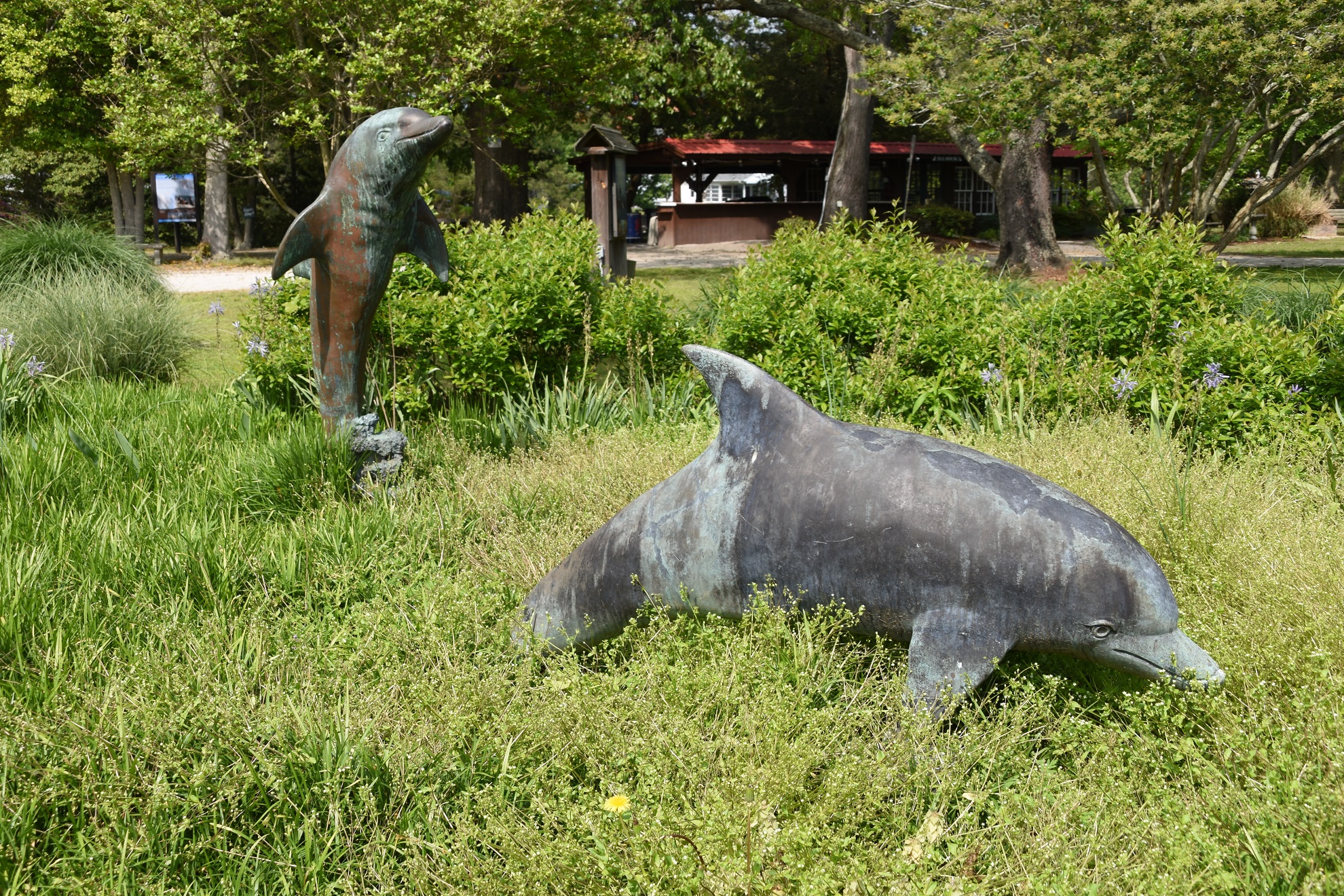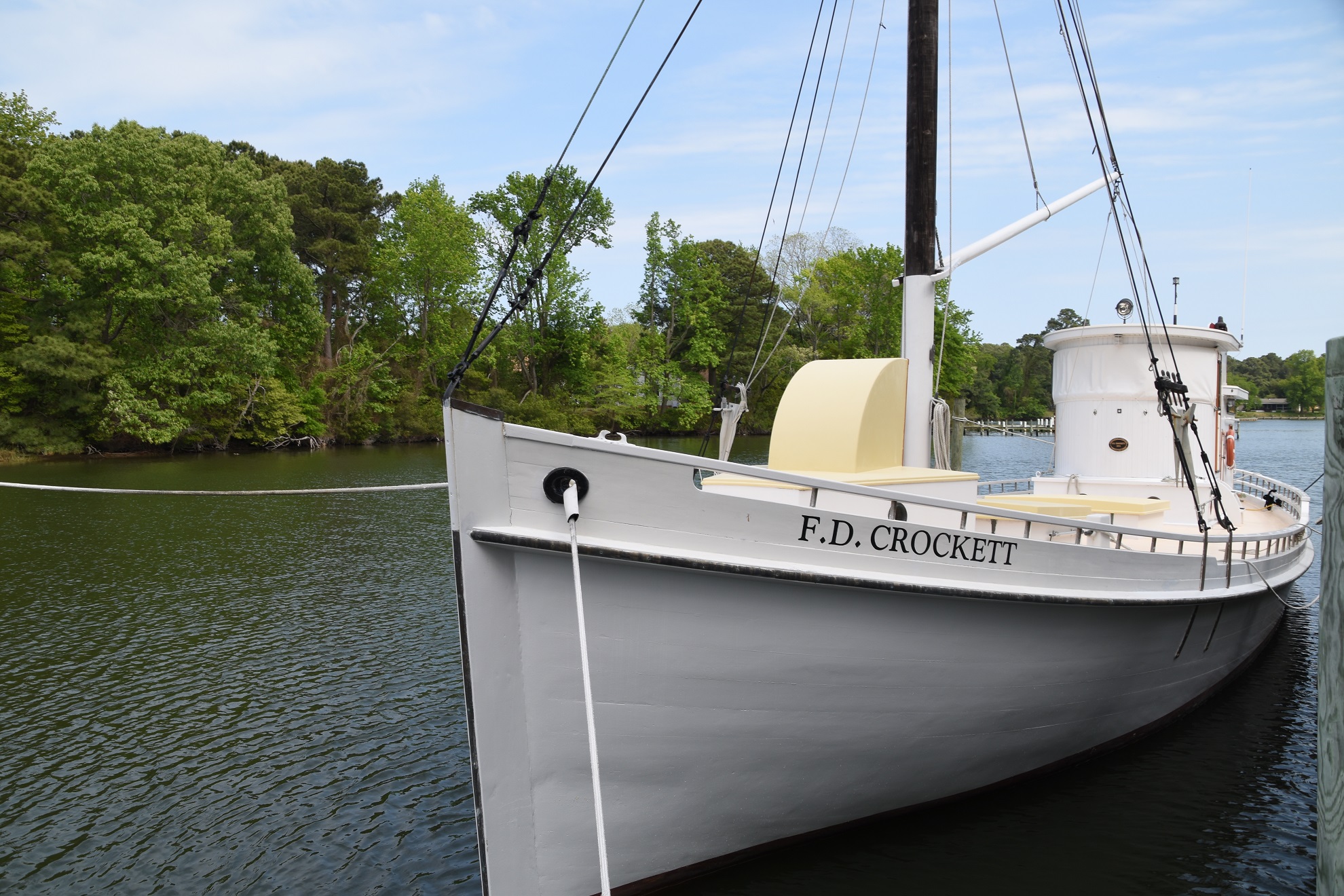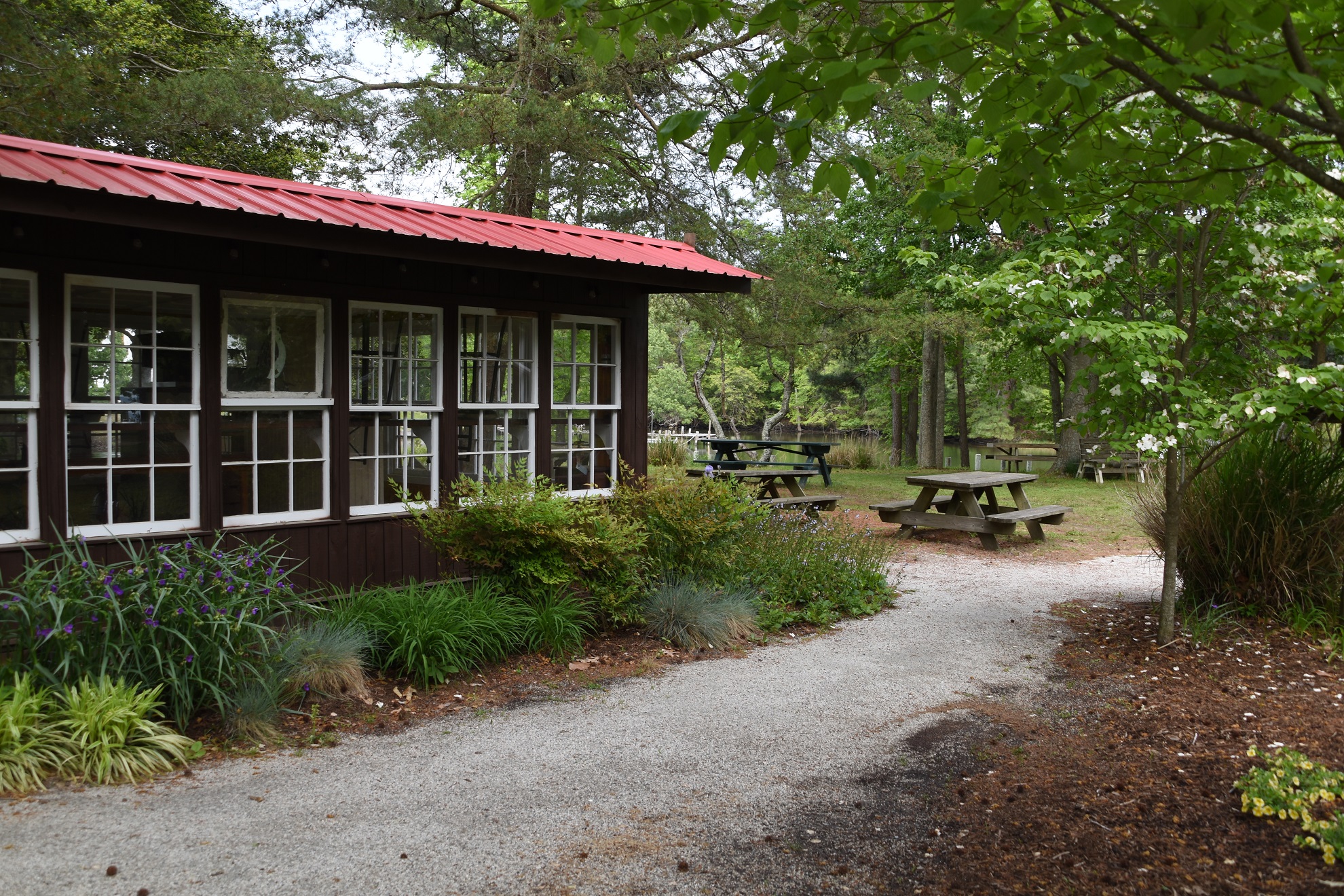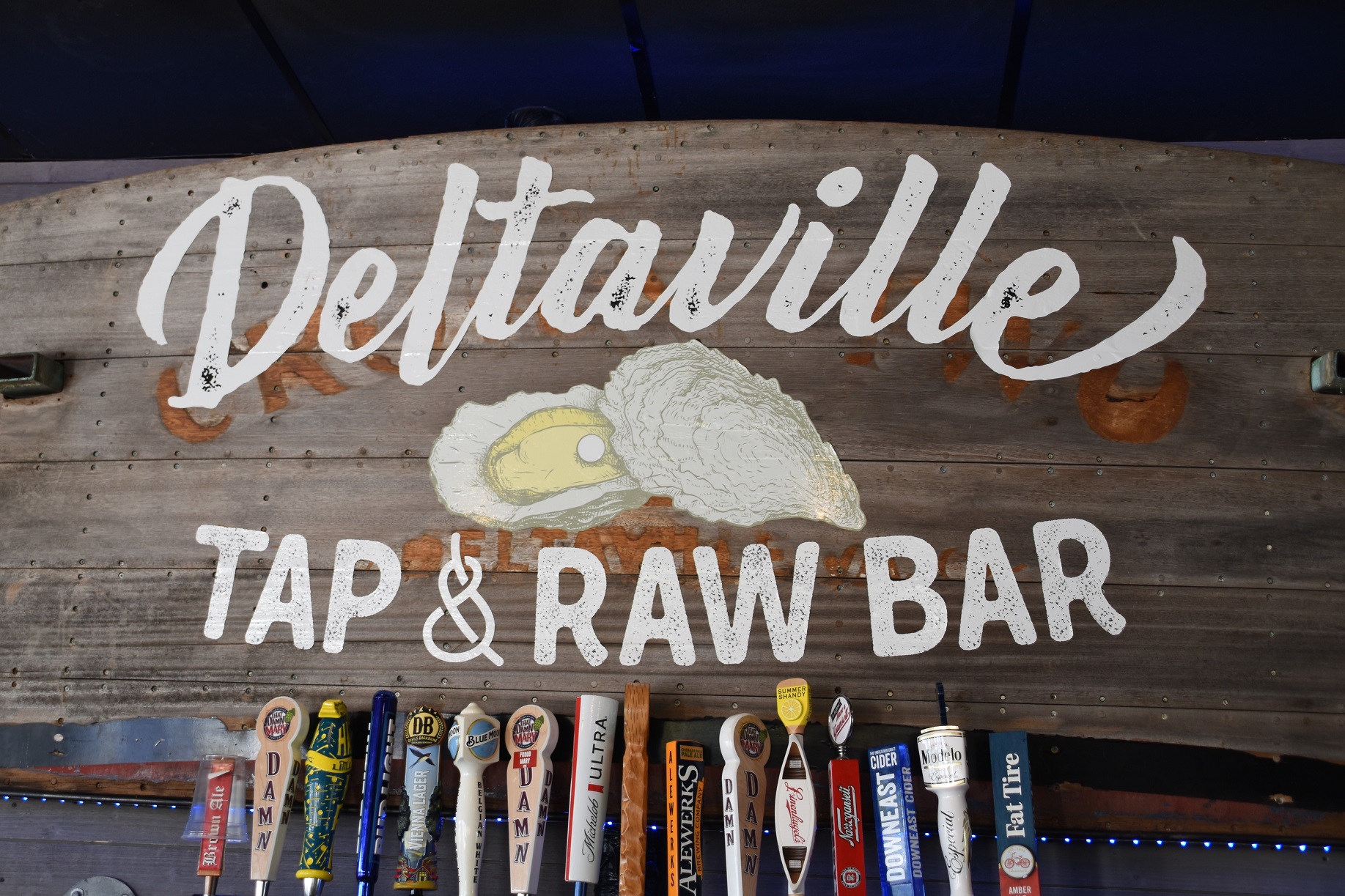 Chesapeake weather continues to be variable which has us staying put one more day in Deltaville, Virginia (5/5). The extra day means we can visit the Maritime Museum and have Cinco de Mayo margaritas at the Deltaville Tap & Raw Bar. The Maritime Museum has a particular focus on wooden boatbuilding that began in the area in the 1800s. The F.D. Crockett is a floating exhibit beautifully restored by volunteers after continuously working from 1924 to 1990…a log-bottom boat that moved products, people and livestock up and down the Chesapeake until it became obsolete due to bridges and trucking. The Crockett is a beautiful work horse. Just a short stroll from the museum to the waterside Tap & Raw Bar for a fun time meeting local folks and getting ideas for things to check out the next time we are in town…like the Merroir Tasting Room on the Rappahannock (https://www.rroysters.com/merroir-topping-va.html).
A calm travel day before wild and wooly conditions set in had us on the north side of the mouth of the Potomac anchored in well protected, good holding Jutland Creek (5/6). The weather forecast is for a solid week of no travel weather but it is hard to believe the storm system will actually last that long. Days unfolded with the eastern seaboard locked down from Georgia to New Jersey with a VERY slow moving storm system. For us it was 48hrs of gale warnings, high flooding up to DC and grey skies. We broke up our cabin fever with trips ashore during lulls in the weather and a few boat projects. Cooking filled up some time, too, with the Smithfield ham doing double duty for breakfast stuffed crescent rolls and Colonel Ladies Ham for dinner (recipe below).
Top deck full enclosure bungee tie downs have been working hard but need to be replaced with so much use. Being so buttoned up also encouraged us to clean the clear vinyl windows…all the better to watch the squabbling bald eagles and ospreys - our own Mutual of Omaha's Wild Kingdom (5/7). Courtney's restaurant is still around and made for a fun field trip (5/8). It is still a staff of three (chef Mom, waterman Dad and everything else daughter) with amazing seafood caught a stone's throw away alongside hushpuppies to die for.
Winds continued to howl outside our creek with a small craft advisory added to the mix. We are day #5 at anchor and getting fidgety here at the "end of the earth" (aka the southernmost tip of Maryland). The afternoon shows a glimmer of lightening up…should we go?! There is a clear weather line with calmer weather if we can get just a little bit further north. We hailed a boat out on the bay and it sounds better to wait (5/11). Okay, pivot and head ashore between the raindrops for dinner at Pier 450. It's a swanky addition to this remote area described as, "a recently refurbished 1940s-era fishing camp…a beach chic hospitality destination. (https://pier450.com/). This place will be a blast as soon as the sun appears with lively murals, firepits on the sand, blooming flowers and a hip bar and restaurant.
Our luck is changing – Exhibit A: no morning generator to warm things up (5/12). We dropped our trash at the boat ramp and chatted with oystermen who said they caught no fish out at the point on a lumpy Chesapeake Bay morning and will stick with oyster harvesting in the creek. Luckily, conditions lightened in the afternoon as we poked our nose out of the creek and headed around the corner of Point Lookout to anchor at Mill Creek in the Solomons. Point Lookout is now a serene park but has a grim history as a POW camp which held 52,264 Confederate soldiers during the Civil War. There was an 8% death rate as soldiers were housed in tents in an area originally intended to hold a mere 10,000. Out past the Point Lookout Light and we were back on the Chesapeake. Pelicans swooped and we came to a stop just a bit further north. Phew - the rain started just as the hook went down. Life is good and we are again on our way.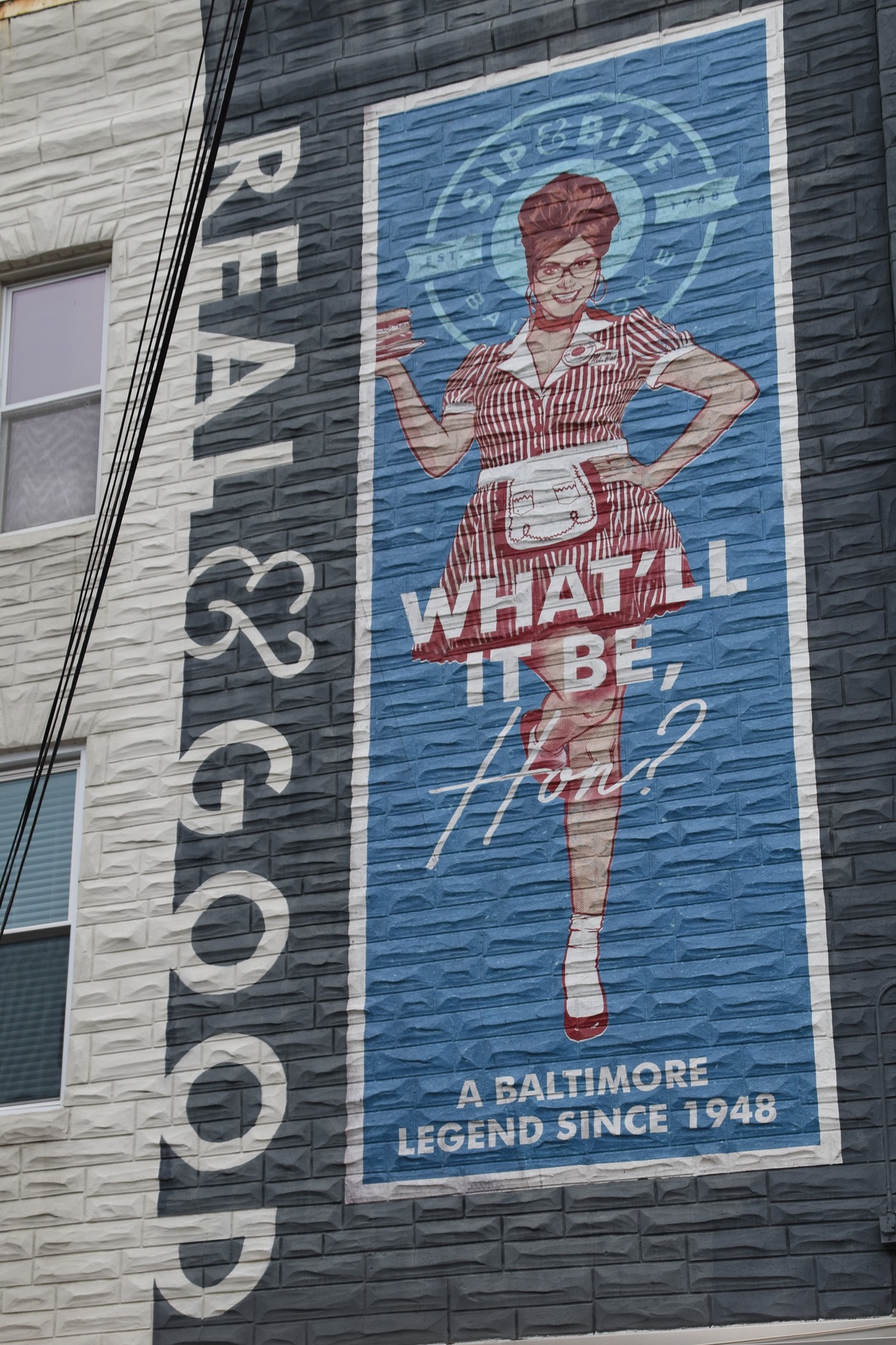 Decisions, decisions…will we stop in Annapolis or continue straight to Baltimore on this rainy, foggy Friday morning? Forecasts show thick fog all day on Saturday and Sunday which doesn't sound good on this busy shipping channel with massive cargo ships headed to Baltimore or Philadelphia. So, we skipped Annapolis this time and headed for Baltimore (5/13). Weaving through a dozen tankers at anchor below the Bay Bridge awaiting their slot to offload was much easier with clear conditions. And just like that we were tied up at Anchorage Marina, our home for about a month. After tying up with friendly dock master Wayne and his staff of Chauncy and Jeanyay we caught up on cruiser chatter. It seems the fallout from days of wind and rain storms has wreaked havoc on the waterways: going aground in Currituck Sound and having to return to Coinjock, the Alligator Swing Bridge not opening due to such severe conditions and on and on. We are glad to be here – welcome to Baw'mer, hon!
Morning dawned with thick fog as expected which made us happy that we pushed on further yesterday (5/14). This weather really is crackers! No worries – we have Baltimore to explore…the neighborhood of Canton is steps from the marina, Fell's Point just a bit beyond that and all things in between and beyond. Donuts and coffee started the day in the Cruisers Lounge followed by laundry, a Farmer's Market and just walking around. Sheesh – you are nothing if you haven't slapped a crab on it?!
Time at the dock means an endless supply of water. And boy is Barefeet in need of an exterior wash...check out the waterline before with Chesapeake mustache and after clean as a whistle. After fueling up with breakfast at Sip & Bite Diner (c. 1948) we tackled the job together. We were pooped at the end…but…she sparkles like crazy (5/15). From the water line to the sides to the roof to the stainless. Wow! Boat work one day led to city exploration the next with a visit to the George Peabody Library (5/16). It is called the Cathedral of Books and is considered to be one of the most beautiful libraries in the world. We walked in and were stopped in our tracks. It is stunning! The smell of books, wooden card catalogs, glowing lamps and even fresh cut flowers. A delay in the library's construction due to the Civil War was put to good use by the library's first librarian, John Morris, who studied and catalogued the collections of the greatest libraries in the U.S. and Europe then created a list of 50,000 books and actively pursued their retrieval regardless of difficulty or expense. This strategy well achieved George Peabody's goal to create a library "for the free use of all persons who desire to consult it."
Our year-long schedule for the Great Loop keeps us away from friends and family. In order to get a small Boston fix we returned for two weeks via train (5/17). We settled in for the 7.5hr ride on the Northeast Regional and clickety clackety along the eastern seaboard we went. Our arrival at South Station had us hitting the ground running with an easy walk back to our home-on-dirt. It was a lightening fast visit that gave us a chance to visit friends, make dental appointments, help Chris' folks get their place in Rhode Island set for the summer, deliver a sofa for upholstery and cook bigger meals in our non-boat kitchen…creamy chocolate pudding was a particular favorite (recipe below). We filled up our friendship tank and were back on the (slightly faster 6hr10min) Acela train returning to Barefeet in Baltimore (6/2). Overhearing several train conversations many folks were on the train after arriving in Boston from Europe only to find their connecting flights canceled and unable to continue. So, they pivoted and jumped on the train (some even without luggage that was misplaced by the airlines). It looks like there is still lots of travel shucking and jiving. We are glad we started with the train this time around. Back to Anchorage Marina and Barefeet was still floating. We are ready to pick up where we left off and gat back to cruising again.
Colonel Ladies Ham (Peg Bracken – I Hate to Cook Cookbook) serves 2
1/2lb cooked ham, cut into cubes
2 Tablespoons butter
½ cup onions, chopped
1.5 cups rice
2 tsp flour
1 cup sour cream
6oz mushrooms (or peas)
· Start cooking the rice.
· Melt butter and saute onions (and mushrooms if using) until tender. Add ham.
· Lower heat and sprinkle flour over and stir it in. Gradually add sour cream (and peas if using). Slowly stir and thicken.
· Spoon ham mixture over rice. That's it!
Creamy Chocolate Pudding (Cook's Illustrated)
2 teaspoons vanilla extract
1⁄2 cup sugar
3 tablespoons dutch process cocoa
2 tablespoons cornstarch
1⁄4 teaspoon salt
1⁄2 cup heavy cream
3 egg yolks
2 1⁄2 cups whole milk
5 tablespoons unsalted butter, chopped into 5 pieces
4 ounces bittersweet chocolate, finely chopped (60% cocoa)
· In a large saucepan, whisk sugar, cocoa, cornstarch and salt until combined.
· Whisk in heavy cream, egg yolks and whole milk over medium to medium-high heat. Bring to a strong SIMMER (should take five minutes) and let simmer for 30 seconds.
· Add in butter and finely chopped chocolate.
· Stir in vanilla and incorporate.
· Pour into individual ramekins or bowls, or into a large bowl.
· Cover surface with wax paper or parchment sprayed with Pam to prevent a skin from forming on the top of the pudding.
· Chill for at least four hours.
· Whisk pudding before serving.