Preparations for a Winter in New England: October 5 2020

Summer has wrapped up in New England and it was full of activity. We did a bunch of boat work (like replaced the generator's heat exchanger and swapped out the four boat batteries), a bit of local exploring (like Hadley Harbor and Gloucester) and were landlubbers at home catching up (socially distanced) with friends and family. And, Chris found a new talent – furniture making?! He made a cool table for our balcony that should survive the elements to store the grill on top and the smoker underneath.

The transition from summer to hurricane season has been raucous in the Atlantic. It has been one spin through the alphabet for storm names and onto the Greek alphabet. Sheesh! Between systems we moved Barefeet from her summer mooring ball at Water Boat Marina in Boston to storage on the hard at Borden Light Marina in Fall River. We traveled from Boston to Onset to Cuttyhunk to Block Island and Newport before winterizing in a slip at Borden Light Marina. Our arrival on September 29th was timed to be tucked in before 50 knot winds blew through the area...even this far up the Narragansett Bay.

Boat winterizing was the usual – all engine oils changed, fresh water replaced with antifreeze (37 gallons from Walmart), stainless cleaned and polished, food removed (given to a local Veteran's food pantry)...you remember the drill. Eeek - and we have the bruises, aches and kinks to prove it. Days were physical labor but rewarded in the evenings with laid back meals at the Tipsy Seagull tiki bar or the Tipsy Toboggan patio tables…complete with fire pits (hey – it is October in Massachusetts, afterall).

Barefeet was hauled and will be shrink wrapped soon. She is buttoned up for the winter and it feels good. We might go down and do a few boat projects here and there but mostly we'll be at our place in Boston. Holy guacamole – it will be our first winter in Boston in six years?! Pivot COVID pivot. Warmer climes are loaded with COVID restrictions and quarantines which has us feeling too much uncertainty to be traveling on the boat right now. So, like everyone else we pivoted and made new plans. Beyond the winter our plans remain up-in-the-air. Spring to start the Great Loop? Summer in Fall River in a slip? There is no crystal ball so we will just see what happens.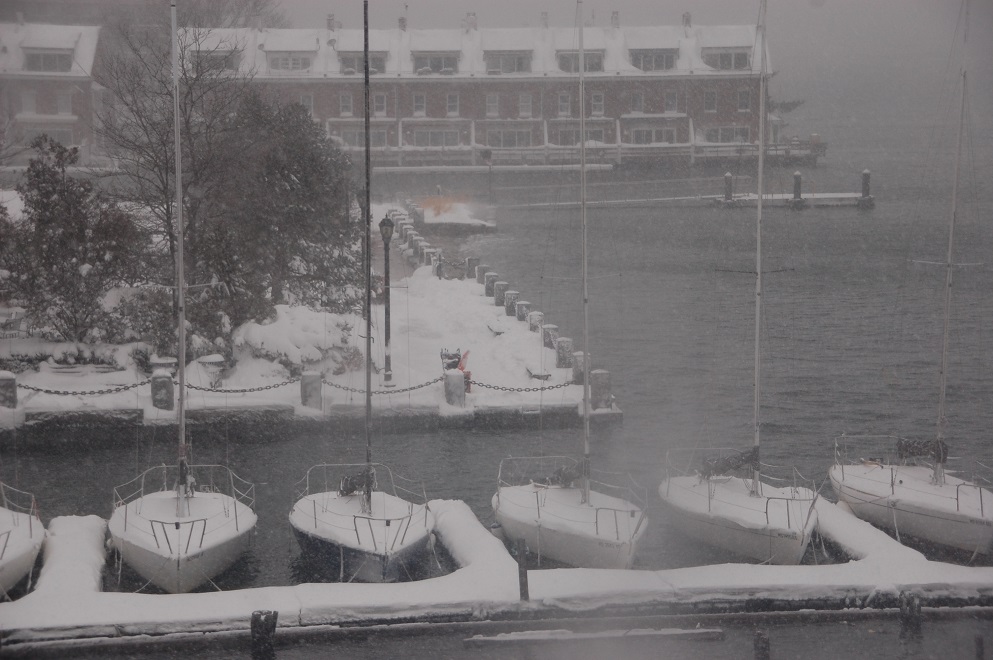 Now it's time to dust off recipes for stews, mulled wine and roasts. Plus, we'll stock up on firewood for the fireplace as we swap our flip flops for insulated boots.