From the ICW to the Gulf Stream and Arrival in Great Harbour Cay: January 31 2020
We stayed tucked into the northern section of the Lake Worth anchorage as strong northern winds passed through the area. Our dance card stars aligned which meant we got to see Rich and Jodi again – and we met Dasher. This was our first cruiser experience this season of dinghy-ing ashore, locking to the metal grate under a bridge and returning after dark: flashlights – check, handheld radio – check, phone to call uber – check. All went smoothly and it is nice to dust off the cruiser cobwebs (1/21).
Weather reports have started to show a possible crossing to the Bahamas in four days. We are not holding our breath but with that in mind we will move south toward Miami where the crossing conditions should be better on the southern (Miami) route rather than on the northern (Lake Worth) route. Pulling up the anchor was cold work with socks, sneakers, pants, fleece and jacket (1/22). At 41 degrees F these northern winds were not messing around. Our 30-mile hop to anchor in Lake Boca and the early arrival of our dinghy tri-color light has us on schedule. We rented a car and made the 45 minute drive north to Boat Owners Warehouse in Riviera Beach. It was a full day of boat moving and boat part retrieval but we were back aboard before sunset in time to cook up blackened chicken on the grill with Greek salad and baked potato (recipe below). All systems are working – even the portable propane grill. Yippee!
Our ICW amble south continued with a 28-mile move from Lake Boca to North Lake near Hollywood Beach (1/23). This section of the ICW has a density of bridges that even we need to have opened (our height is 20'7"). It takes longer to make similar distances as we time bridge arrivals for their respective openings; hour and half hour, quarter past and quarter of, every twenty minutes, etc. However, the slower speed gives us a chance to check out the homes that line the waterway. There does not seem to be any single architectural style…other than massive starter castles. Instead, the homes are as different from one to the next as simply reaching into a grab bag of architectural styles and building the style you draw: sleek, fun, French chateaux, modern, island, Italian villa – you name it. We generally like the fun homes. Our relaxed motor was briefly interrupted by the hurly burly that is Fort Lauderdale where boats of all sorts zip around to create a frenetic Times Square of NYC on the water; motor boats, sailboats, commercial tugs/barges, water taxis, mega yachts and on and on.
The North Lake anchorage is a favorite of ours because we can dinghy to Jimbo's for tuna nachos while watching boats pass on the waterway and under the Dania Beach Boulevard bridge. If the current is running the bridge area gets quite exciting as boats maneuver through and/or hold in place for the bridge to open and allow them to pass. On the way to Jimbo's we noticed shiny, new docks at the West Lake Park Nature Center so we stopped to stretch our legs. Boardwalk trails meandered through mangroves with shrimp clicking in the mud and crabs scuttling away when we got too close. Jimbo's did not disappoint but the dinghy ride home had us soaked to the bone due to constant rain showers. Oh well - fresh water beats salt water every time.
Our weather window is still intact which has us making our final hop to stage at the Miami Stadium anchorage before crossing to the Bahamas tomorrow. There is definitely Superbowl hoopla in the air as well as stapled to every building and bench that doesn't move. Our last day was warm and beautiful filled with last minute tasks like a load of laundry and policing stray items that could shift while underway (1/24). One last look at weather conditions shows a slight shift in the best time to cross the Gulf Stream which has us moving up our departure time. As you have read in previous logs we avoid entering or exiting a harbor in the dark…EVER. Well, rules have an exception and this weather/distance scenario is an exception for us. We went to bed after a dinner of BLT sandwiches at 5pm and rested until 11.15pm.
The alarm went off and we hoisted the anchor at 11.30pm (1/24). Thankfully, Miami has tons of ambient light which…sort of…reduced our anxiety about moving around a harbor in the dark. It was a moonless, dark night and by the time the sun came up we were comfortably across the Gulf Stream and onto the Bahama Banks (1/25). Conditions continued calm and mild which meant dropped eggs on toast for us for breakfast. We settled in for eleven more hours with no land in sight and rarely a boat spotted. Barefeet's auto pilot did the hard work so we hardly worked. After 17 hours and 130 miles we anchored in Great Harbour Cay in the Berry Island (north of Nassau). It feels great to be across! The sun went down and the sky was electrified with stars which was magical. We slept solidly and enjoyed a golden sunrise for our first morning in the Bahamas.
Back in Florida we had made a reservation at the Great Harbour Cay Marina in order to check into the country and to be in a protected spot for a few days. Up anchor and in we went to easily tie up on the calm morning (1/26). This is a first time to the Berry Islands for us...well, except for Chris who was at the Great Harbour Cay Resort and Marina when he was 7 years old…and Joe Namath fixed his fishing rod. What?! Chris fondly remembers being given a shark by local fishermen (which he proudly trotted back to the condo), catching fish with local kids whose mother fried it up for them and eating the most amazing cream of wheat for breakfast at the Club House. The Club went bankrupt in the 1970's with many buildings falling to ruins today. Sadly, it's an all too common refrain in the Bahamas – the place where dreams go to die. Chris has weathered the years better than the Club House but the condo still remains functional. And, strangely, nine holes of the golf course are still mowed (course designed by famed golf course designer Joe Lee); however, a tee would likely be needed for every swing due to a thick cover of clover. It was quite a blast from the past for Chris as we wandered around the grounds and down to the beach.
Great Harbour Cay is the major island in the chain of Berry Islands at 7.5 miles long and 2.5 miles wide with a population of 353 (2010 census). Bullock's Harbour is the largest settlement in the Berry Islands located about 1.5 miles from the marina. Sounds like a good walk for us to explore a bit more (1/27). And maybe find a bar with a TV for catching the Superbowl?! Trade winds are currently blowing in reverse which really has us scratching our heads about our departure date and direction. It was a quick stroll through town and a TV is an option at Hammerheads Bar. Now, it's time to get cooking for the marina pot luck. We brought the crowd pleaser sausage, cheese and chile dip with tortilla chips. The table groaned with options like jambalaya, chicken souse, crab cakes, pizza, spaghetti and orzo salad. Stomachs were filled, tall tales were told and new cruisers were met.
The fresh water pump has been making some funky sounds lately so Chris has swapped out the pump and the filter but still the moans and groans persist. Everything functions but we'll keep noodling it. Nothing more for now. So, 1) the marina has bikes that we can borrow and 2) low tide was in the afternoon. Sounds like a great combination for seeing Shark Creek at low tide and walking on the exposed sand flats (1/28). Off we went to get the bikes - what?! Gulp. There was only one bike and two of us. Hhhmmm. Well, as you know, Chris is always the clever thinker. I sat on the seat in the back and he pedaled and steered in the front. His heels banged into the rusty struts periodically and my legs flailed out sideways but I never lost a flip flop and neither of us lost any skin. When we came to a hill we stopped and devised a plan - always stop to dismount on the left, always on the left. I am sure we created amusement for anyone who saw us wobbling our way down the road but we made it to Shark Creek and it was beautiful. Okay, and a bit creepy, too. There is a quick, deep drop in depth from the sand flats to where darker water flows which conjures images of what might lurk below – sharks, eagle rays, turtles. This southern tip of the island supposedly had a visit from a great hammerhead who was caught and tagged at more than 20 feet long in 1992. Happily, he has not been seen since.
Chatting with cruisers we learned about taking the dinghy through narrow mangrove alleys to open into the backside of Shark Creek and several offshoot creeks. The only trick is that you MUST go at high tide. Lucky for us high tide is at 11am so off we went following s/v Stephanie Dawn to the entrance (1/29). Wow! The mangrove alleys are super narrow and the water is super skinny. But the water clarity is crystal clear which makes it easy to spot fish and rays. Heading through the alleys we were nudged to get moving to the good part by our navigators. And they were right. It got better and better the further in we went. Once in Shark Creek we veered off to Turtle Creek. Holy terrapin! It was jam packed with skittering turtles. At least three within eyesight in any direction we looked. Alternating patches of sand and grass make a polka dot or cheetah print design on the water color from the floor below. We daudled as long as we thought we could without losing the tide for our exit. Very cool!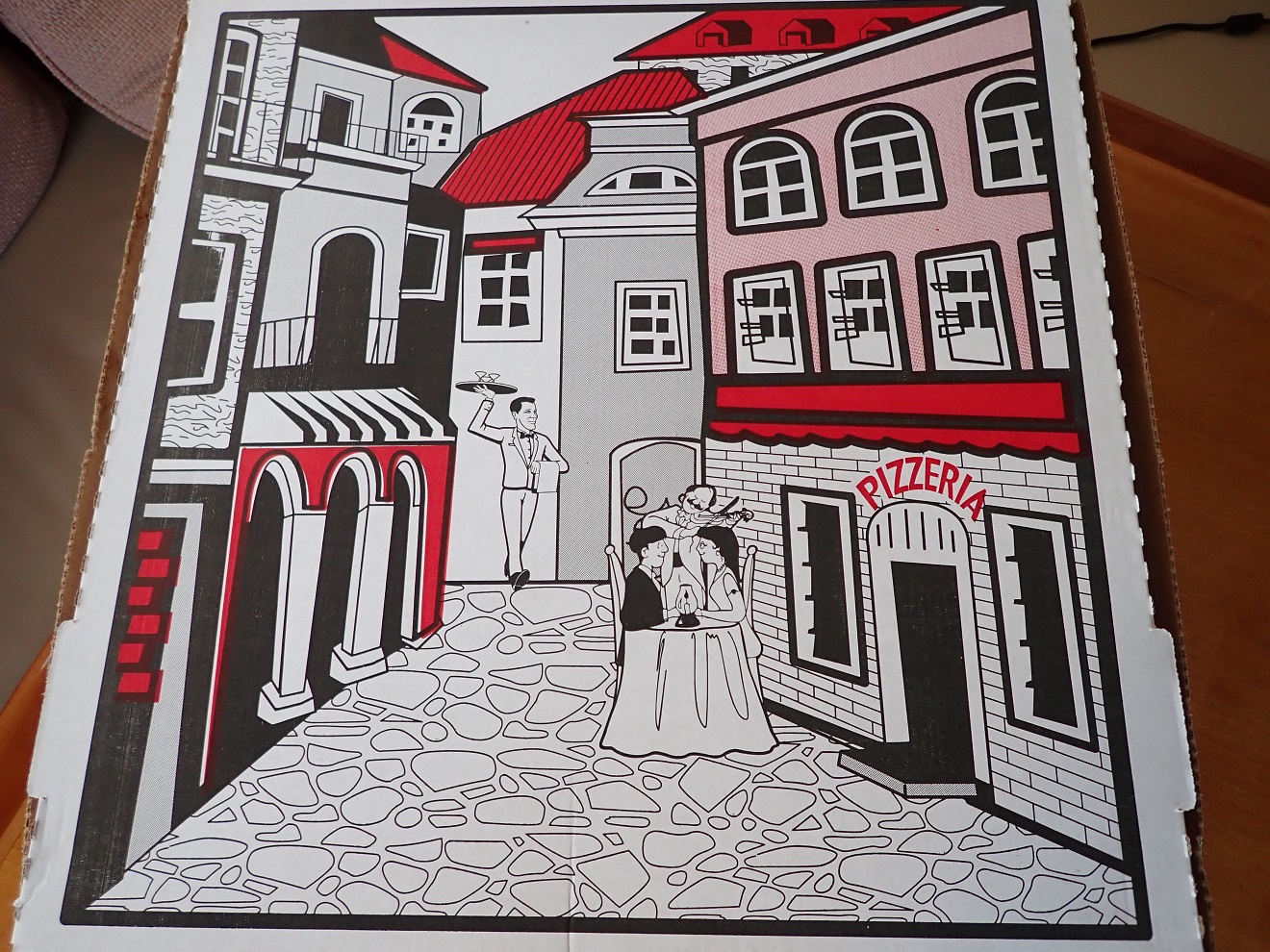 Time to give Barefeet a good cleaning (1/29). Non-potable fresh water is free at the marina which is fabulous (and does not break the bank). We tag teamed the job from top to bottom with soap scrubbing, rinsing, stainless, sides, decks. She is sparkling! Tonight was pizza night at the marina so we got our order into the queue by Noon for evening delivery. We went for half BBQ chicken and half pepperoni. They are $30 each but what a fun evening it was. Pizzas start being delivered at 5pm so everyone is hanging around the docks with cocktails. As the pizzas arrive the pizzas are taken over to the gazebo to eat. We were at the end of the pack but it's island time. The pizzas were piping hot and gooey and flavorful.

Back to the fresh water pump. At the end of last season Chris rearranged some elements of the fresh water pump system in the hopes of gaining a few more inches of open space in the engine room and having better access for servicing. The pump is working but it is bellowing and vibrating in fits and starts while also losing its prime. The bottom line appears to be that the filter housing is on the suction side of the system which keeps also suctioning the vent open and allowing air into the system. So, Chris moved the pump so that it is upstream of the filter housing. A metal backing was installed for rigidity and connections were undone, old Teflon tape removed, new tape wrapped…and the system tested for leaks. Once, twice…gggrrr. Third time was the charm. We'll let things settle and take another look tomorrow.

While the water pump settles we went fishing (1/31). Yes, us…fishing. Stop smirking. Winds are supposed to pick up in the next couple of days so today is the day. Our neighbor on m/v Ursa Minor suggested the wreck located across from the entrance to Shark Creek. Got it. And our other neighbor on m/v Valkyrie suggested swivel spoons. Got it. Conditions were perfect. We anchored close to the wreck…ha...close enough to see the aquarium of fish in its shadow. We had a few inquiries and a couple of nibbles but no catches. Chris bought me a new underwater camera for Christmas and this was a great test. The last underwater camera died after over fifeteen years of service. Water is going to be even more fun! On the way home we trolled a line in order to extend our time on the picture post card day.

Our current plan is to stay at Great Harbour Cay through the Superbowl. When winds die down on Monday (2/3) we will move to another anchorage in the Berrys then likely jump to Eleuthera for some protection from more winds before continuing south.




Blackened Seasoning (crewman Pete Puentes, Key West Commercial Fisherman's Cookbook)
1 Tablespoon paprika
4 teaspoons dried thyme
2 teaspoons onion powder
2 teaspoons garlic powder
1 Tablespoon sugar
2 teaspoons salt
1.5 teaspoons black pepper
1 teaspoon cayenne
1 teaspoon dried oregano
1/2 teaspoon ground nutmeg
¾ teaspoon ground cumin

Mix all together. Good on sautéed veggies (onion, bell peppers, etc.), chicken, pork or fish. For fish – melt butter, coat fish and dredge fish in seasoning. Cook in hot skillet.

Sausage, Cheese and Chile Dip (by James Villas, Crazy for Casseroles)
¾ lb bulk sausage (or cubed steak)
8oz cream cheese, room temperature
7oz Rotel tomatoes and chiles, drained
¼ lb cheddar cheese, grated
Chopped cilantro to garnish after removed from oven
Tortilla chips to dip

1) Fry sausage over medium heat, breaking up with a fork until well cooked. Drain on paper towels.

2) Preheat oven to 350 degrees F. Grease 11/2 quart casserole dish.

3) Combine sausage, cream cheese, Rotel and 75% of cheese.

4) Scrape into casserole dish. Sprinkle remaining 25% of cheese on top.

5) Bake approx. 15 minutes until browned. Sprinkle cilantro on top.

6) Serve hot with tortilla chips.