Remembering How the Boat Works: January 13 2018
We had a new cruising plan this year – leave the boat in Florida for the summer while we returned to Boston and then rejoin the boat in January for the 2018 cruising season. We increased insurance to allow coverage in a hurricane zone and left Barefeet on the hard (aka the parking lot) prepped as if a hurricane was coming. Hurricane prep means all enclosures and exterior items are placed inside with the boat tied down to a cement pad. As they say, "The best offense is a strong defense." Then we all know what happened – Hurricane Irma arrived in September 2017. Looking at projected storm tracks we were sure that Barefeet would be lost. There was nothing for it so we waited and held our breath. At the last second the storm track wobbled such that the strongest hurricane in the Atlantic basin in history veered ever so slightly away from Stuart. The storm passed through with the marina clocking 110 mph winds. After Irma left leaves covered Barefeet's decks but she was solid and unharmed. We exhaled for the first time in a week. Thanks Tracy, George, Randy, JP and all at River Forest Marina for updates and professionalism in a very difficult time.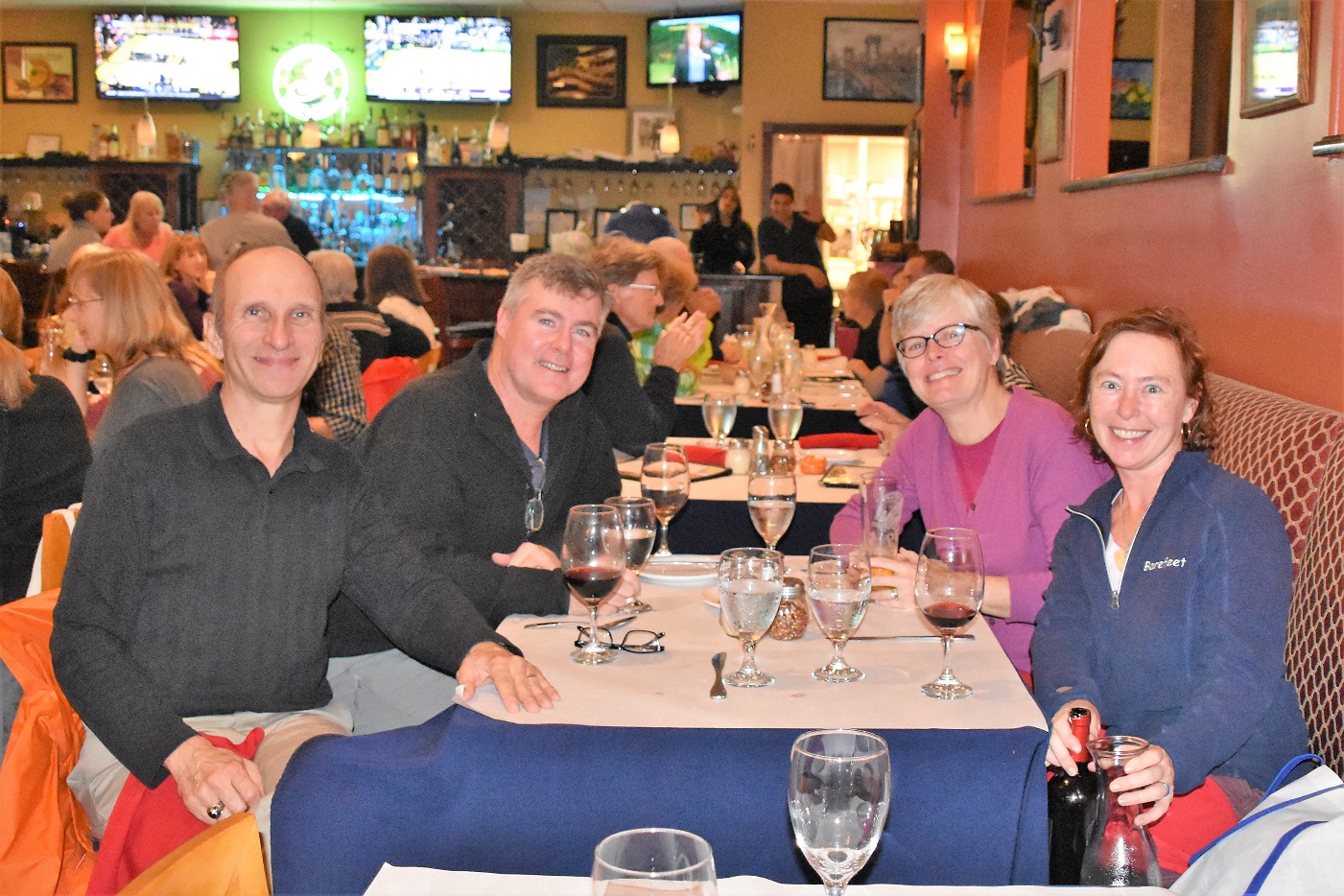 Fast forward and we arrived in Stuart on January 2 at Noon. First stop was the marina to see what we were up against to get her back into the water. Barefeet looked great! There was no mold at all on the interior and the marina's power wash before our arrival erased all exterior ash and mold from sight. Super – we will hit the ground running tomorrow. But first we checked into a hotel (just in case) and met up with Sean and Louise of s/v Vector who were departing the next day for a haul-out in Lauderdale. The evening was a great welcome back to cruising! They dinghied ashore and together we drove to Giusepe's Lil Bit O' Brooklyn (http://www.lilbitabrooklyn.com/assets/menu_11-4-16.pdf). We chatted for hours while garlic wafted, wine flowed and stories were told. Have a good haul-out and we'll see you guys later in the season!
Okay, time to roll up our sleeves and get Barefeet back into the water (Jan 3). We got the full enclosure back in place, returned the nav seat to its upstairs spot (moved inside after mold grew on it like crazy), splashed at 11am, cleaned the downstairs rooms and checked the nav system – fully functioning. Drat – the start battery was dead. Oh well, it was a 2012 vintage and was on its last legs. Chris ganged the house batteries together to get Barefeet motored out of the slings and onto the dock but later in the afternoon we replaced the start battery with an 8D AGM battery. Just about to call it a day and on a whim we decided to fill the water tanks with water before heading off to dinner at laid back Charlie's Bar and Grill (http://www.ilovecharlies.com/). Oops – we should never have even thought of such things. As the water tanks filled we found growing puddles of water in various places. Eeek – a couple of rubber seals finally bit the dust: 1) washing machine connector (can be isolated and repaired at any time – not a show stopper) 2) kitchen sink faucet…show stopper…must be replaced and water flow cannot be isolated so there will be no water use on the boat until it's fixed. Two nights in the hotel down the street was perfect. And Charlie's was waiting for us after the pooling water was dried and fresh water pump turned off.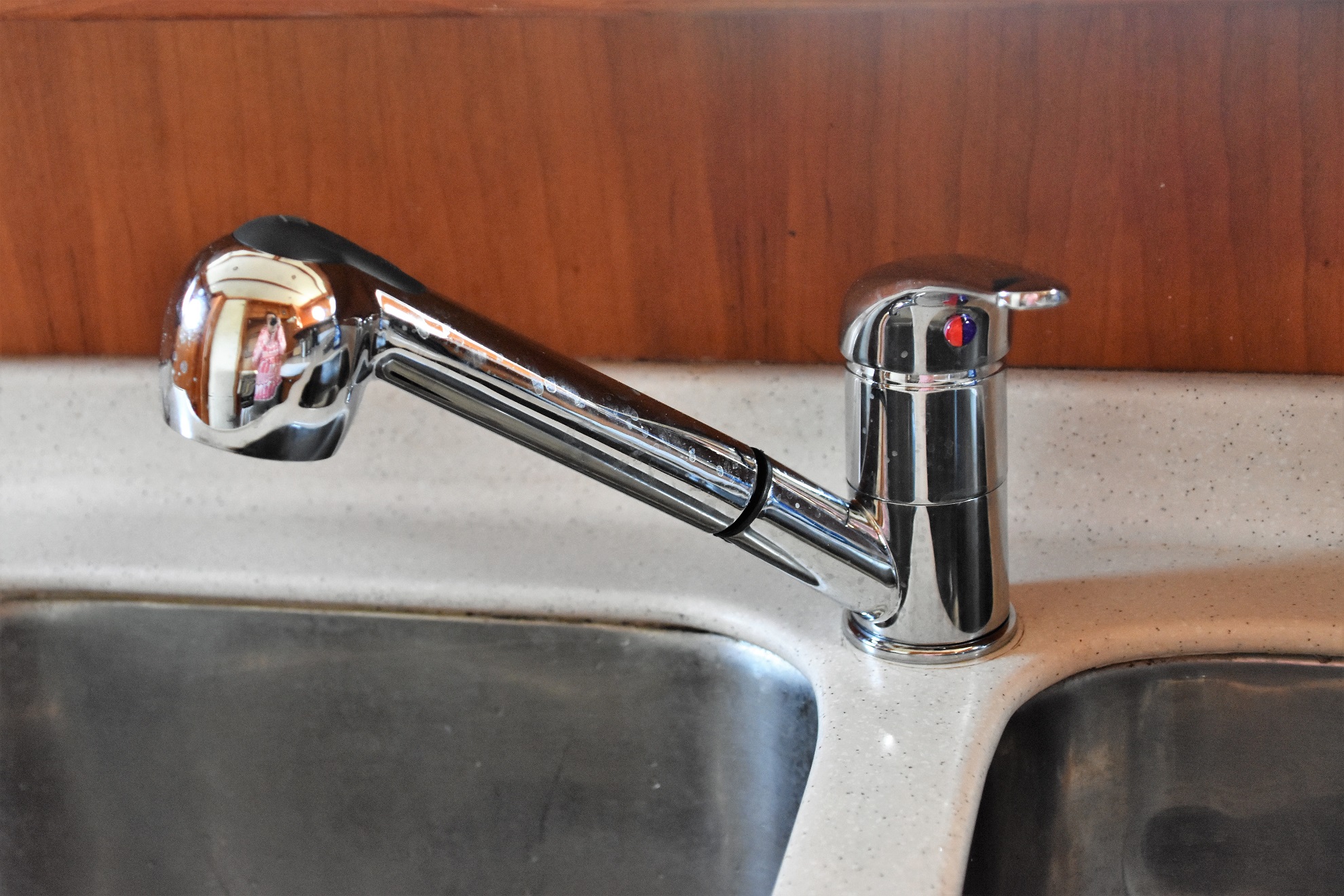 It was showers all around before checking out of the hotel in case the faucet is trickier to locate than we hope (Jan 4). There is a winter storm bearing down on the eastern seaboard which means shipping is not an option – we need to find the faucet from somewhere within driving distance. Luckily, it looks like we have a match in West Palm Beach just 30 miles away. While the winter storm raged up north Florida had a cold snap, too, with 38 degree mornings. Relative to Boston it is tropical but the locals are unhappy (one waitress mentioned getting dressed in front of the oven – tee, hee, hee). Back aboard and the faucet ALMOST fits…11/2" base rather than the 11/4" hole. Off Chris went for a hole saw at Rocky's Ace Hardware. Done and the faucet looks and works great. We are back in business! Water flowed when needed and it was our first night sleeping aboard – aaahhh.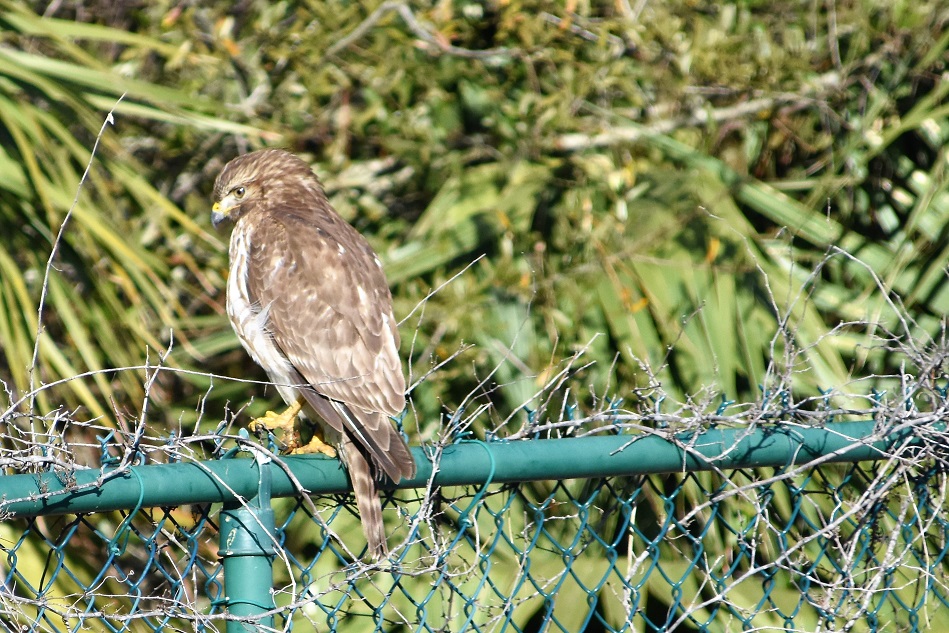 The marina is not wildlife central; however, we hear osprey in the area and have eyeballed a hawk – it seems he alone rules the marina. We continued cleaning, checking systems and filling the larder; stabilizers, dinghy, fridge, freezer, get home engine and on and on (Jan 5). Our inventory lists and check-lists have served us well. Four days of checks and fixes and we have dusted off much of the last seven months. That said – getting systems going again after a period of dormancy will result in future surprises that we simply won't know about until we start using the boat.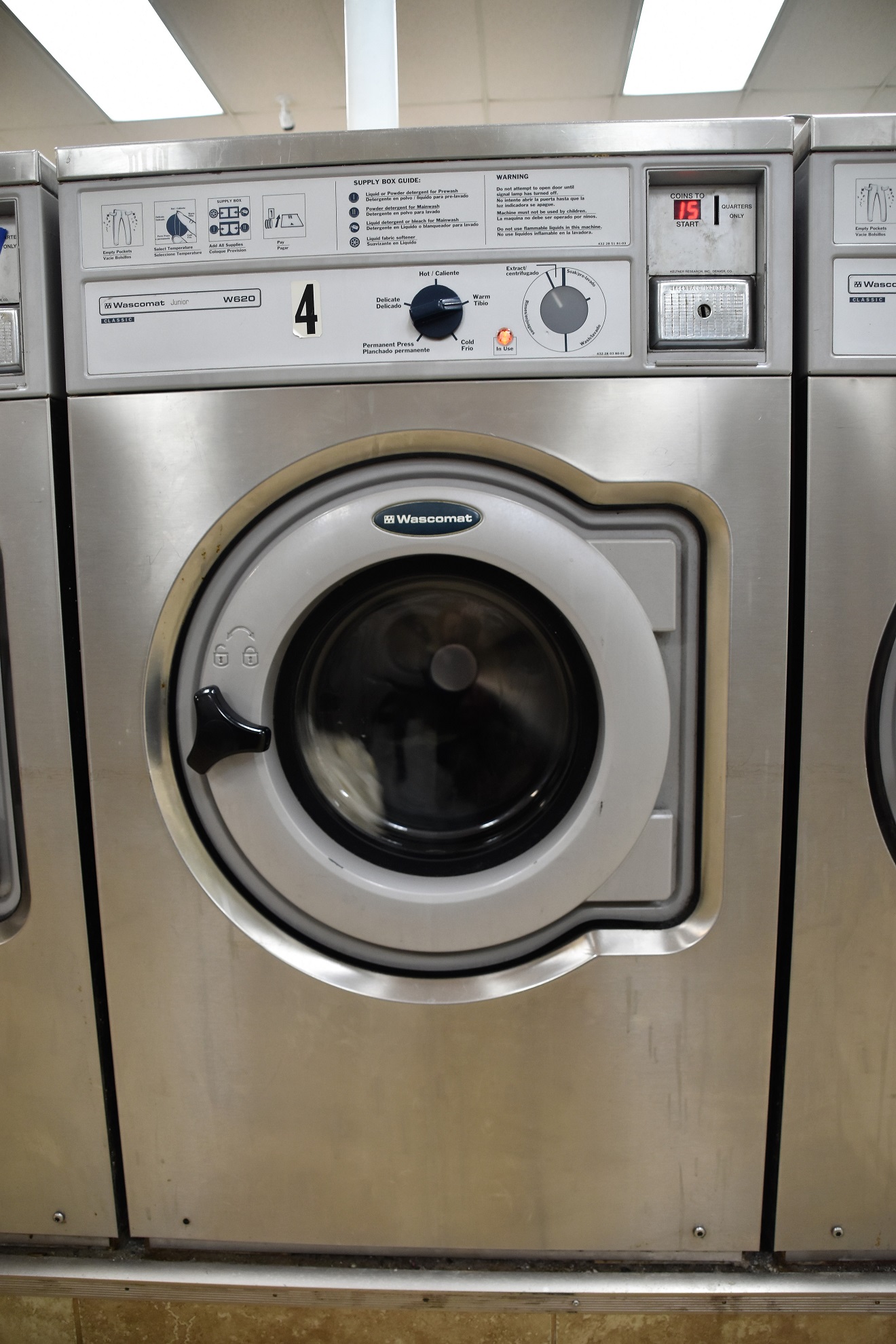 In order to use the boat we need to leave the marina. Time to return the rental car and wrap things up in Stuart. The washing machine hose repair means the washer aboard is out-of-order so I started the day with a run to the laundromat before our breakfast at Galaxy Diner on South Kanner Highway. The diner ladies are super friendly and make us feel very welcome – it is a nice way to start the day. One last stop for some Asian grocery items at Asian Specialty Products and pork tenderloins at Supreme Meats (http://suprememeatsgourmetmarket.com/). Our first dinner aboard was Pork Sausage with Coconut Chile Sauce and Lychees which has been on my radar for eons (recipe below). The variety of mingling flavors was tasty but it might have been a bit ambitious for a boat kitchen.
Tada! We were ready to go and tossed the lines from River Forest Marina at 7.30am (Jan 7). Conditions were calm and perfect for a favorite travel breakfast of ham and cheese crescent rolls with hot coffee (no recipe required - simply roll deli ham and cheddar cheese inside Pillsbury crescent rolls - bake according to package instructions until golden brown...and feel free to drape any cheese that leaked out onto the top). We headed down the Okeechobee Waterway where we spotted pelicans, bald eagles, osprey above tall grasses as far as the eye could see in this sugar cane, cattle and citrus region of Florida. Lake water levels are higher than usual at 14 feet but clarity remains as opaque as chocolate pudding. The wind picked up in the afternoon which made docking at Roland Martin Marina a bit more complicated (https://www.rolandmartinmarina.com/). However, Dockmaster Captain Sam made it simple because he provided current speed and wind speed in addition to the usual line assistance.
We stretched our legs with a walk into Downtown Clewiston where sugar is king – literally named "America's Sweetest Town." There is not much to the town but it was a nice walk and a means to noodle the fix of the battery disconnect switch that literally snapped off in Chris' hand today after the engine died in the Mayaca Lock. Chris tracked down a pristine, unused battery switch stored aboard and made the replacement. We are back in business (again).
The winds of yesterday disappeared overnight resulting in another still, calm morning (Jan 8). Sunrise was stunning and we were off to LaBelle (Jan 8). The grass landscape dotted with palm trees and birds kept us enchanted during the motor. Every so often black ash floated onto the decks from the burning of sugar cane. The sugar cane crop burning is a process done before harvesting in order to eliminate the tough outer leaves and scare off snakes (Nov – Mar).
Silting has occurred at our next potential destination so we weren't sure that we would be able to stop in LaBelle. We slowly nosed alongside a town dock where depth remained at 19 feet. We stopped here two years ago despite a posted sign proclaiming "No Overnight Dockage." The caveat is milder so we rolled the dice again, "Violations MAY result in fines." A bit of time at the Bridge Café recharged our batteries and showed us that nothing much has changed in LaBelle where baton and clogging are taught at the downtown dance studio and the sale of honey is a big deal.
Forecasts were checked and Mother Nature is smiling on us which means we can anchor out for two nights before taking a mooring ball at Fort Myers Beach. In the past we have wanted to anchor in the area but the winds were honking and it was simply not an option. Plus, temperatures are getting warmer and today we took off our fleeces in favor of t-shirts (sorry Alaska-chussetts).
We found an anchorage near St James City and it was time to dust off the windlass. Gulp – it won't spool automatically…but…the weather conditions are divine. And Chris says he can manually pull up the anchor in 12 feet of water (not 45 feet). What do we do?! What do we do?! We'll anchor (and hope that our enthusiasm is not struck down). There is a boat channel nearby which sends wakes to bounce us around a bit during the day but the spot quiets down wonderfully at night. Still plenty of daylight left in the early afternoon so we went to explore Tarpon Bay (part of Ding Darling National Wildlife Refuge). We are especially excited to see Tarpon Bay because it is the location of one of our favorite book series – the Doc Ford novels by Randy Wayne White (thanks for the tip Bill from s/v Andelen). The books are worth a read and the Bay is worth a visit. The day just got better and better with Chris' sunset pizza for dinner! Life is good.
Our anchorage was located close to Saint James City on Pine Island. We had never been and decided to check it out for a watering hole to watch the Duke game (Jan 10). We passed the mangroves and entered the second canal with homes on both sides…and the random watering hole. There was Woody's, Low Key Tike and Ragged Ass Saloon. We chose Low Key Tiki and they said they'd be happy to show the game for us later on (http://www.lowkeytiki.com/). Great! We wandered the main drag and were quite charmed by the place. The hurly burly of Fort Myers and Cape Coral with their traffic lights and multi-laned byways distills down to a stop sign and a two-laned road once on Pine Island. The bungalow homes are the size that an individual or a couple could manage rather than a team of gardeners and army of house staff. Everyone we met took the time to chat and could not have been friendlier. And on the way back to Barefeet we had a dolphin playing with the dinghy – wow! This place is worth a return visit if calm conditions allow us to anchor here again.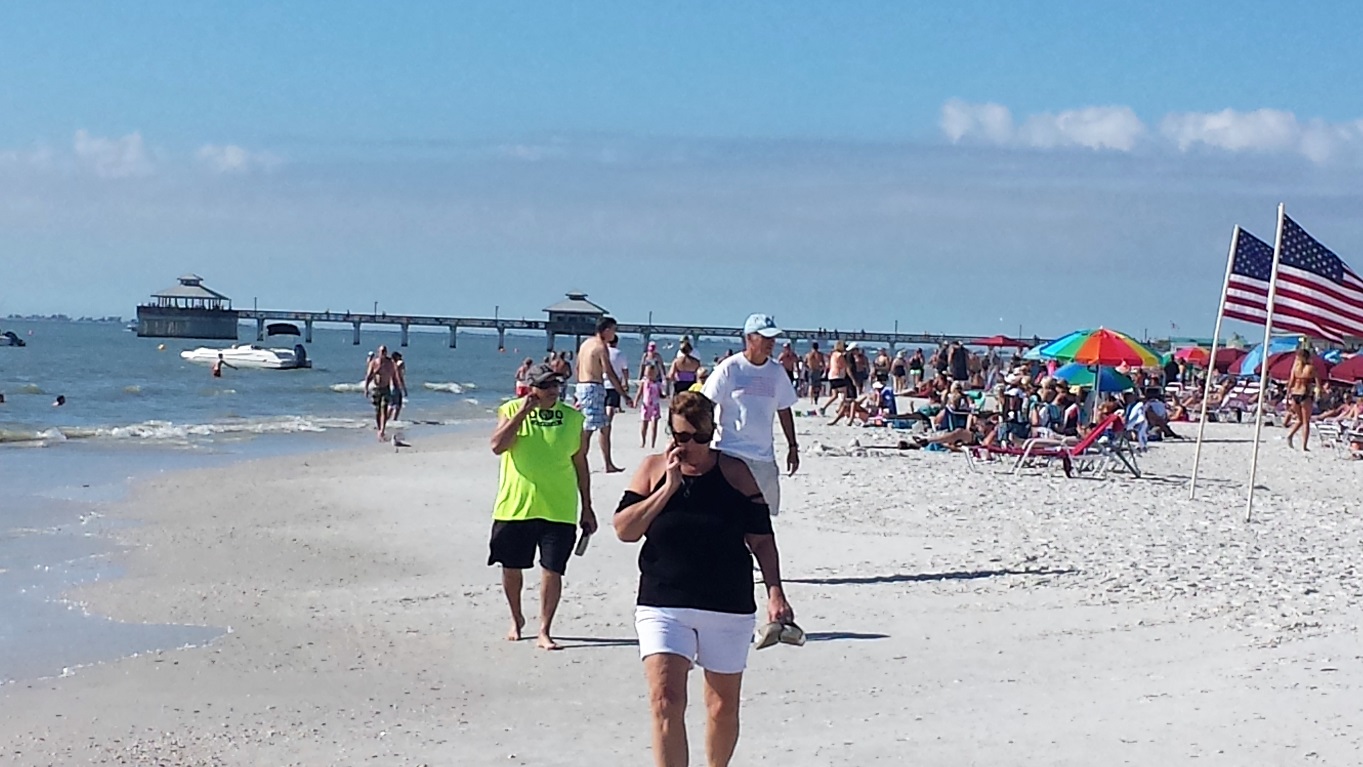 Wind remains on the forecast so we pulled up the anchor to take a mooring ball at Matanzas in Fort Myers Beach (Jan 11). It was a slow, labor intensive anchor raising process for two after the fog lifted at 10:30am. There is definitely something wonky about the windlass; however, timing is perfect because we will be tied up to a well-protected mooring ball (number 54 - same as two years ago) for a week or two where we'll be able to sort it out. Our Noon arrival had the sun shining brightly in blue sky so we walked on the powdered sugar sand after checking-in at the Matanzas Inn. Holy cow – it looks like the Fourth of July weekend not a Thursday in mid-January. Very festive! On the walk back we stopped for homemade ice cream at The Goodz (https://www.goodzfmb.com/). It was creamy and delicious…and the place has a kick-ass hardware store, too. Honest, it is well stocked with high quality products.
Foggy mornings continue. I'm not talking whispy, soft fog…I'm talking pea soup, barely see the bow of the boat fog. The locals seem to be telling tall tales when they say, "This never happens except once in a blue moon." That's okay – we just start the days more slowly. I made breakfast quesadillas as Chris scoured the internet for new windlass options.
Cruisers are the best and we are lucky! Bill and Louise on s/v Andelen (from our Cove Haven Marina days in Rhode Island in…um…2005) are nearby and happy to come lend a hand with the windlass diagnosis. Who knew work could be so much fun?! We chatted and discussed options, slowly peeling back the onion one issue at a time; hoping for something painfully obvious in the electrical connections onto the gear box and deeper and deeper. Looks like the life of this Muir windlass has come to an end. Now totally disassembled and removed from the deck – we will work on a replacement. But first we had early sundowners on the top deck. Cheers – and thanks for the help. To be continued...floating on a mooring ball with sights set on Key West.
Pork Sausage with Coconut Chile Sauce and Lychees (serves 4)
Recipe by Aaron Silverman, Rose's Luxury, Washington, D.C.
Ingredients
Coconut-chile Sauce
½ habanero chile, seeds removed
1 13.5-oz. can coconut milk
1 tablespoon Champagne vinegar or white wine vinegar
1 teaspoon sugar
Kosher salt
Sausage
6 garlic cloves, thinly sliced
½ cup vegetable oil
Kosher salt
12 oz. ground pork, preferably shoulder
¾ teaspoon crushed red pepper flakes
Freshly ground black pepper
Assembly
⅓ cup fresh basil leaves
⅓ cup fresh cilantro leaves
⅓ cup fresh mint leaves
⅓ cup salted, roasted peanuts
¾ teaspoon shichimi togarashi
3 tablespoons fresh lime juice
1 20-oz. can lychees, drained, halved
½ small red onion, thinly sliced
ingredient info:
Shichimi togarashi can be found at Japanese markets and in the Asian foods section of some supermarkets. It is a combo of seven spices (blk and wht sesame seed, orange peel, ginger, chile pepper, more)
Preparation
Coconut-chile sauce
Bring chile and coconut milk to a simmer in a large saucepan over medium heat and cook, stirring occasionally, until reduced by half, 10–15 minutes. Remove from heat; discard chile. Add vinegar and sugar, stirring until sugar dissolves; season with salt. Let cool.
Sausage
Cook garlic and oil in a medium skillet over medium heat, stirring often, until garlic is golden brown, about 5 minutes. Using a slotted spoon, transfer garlic to paper towels to drain; season with salt.
Increase heat to medium-high. Add pork and red pepper flakes to skillet; season with salt and pepper. Cook, breaking up pork and pressing firmly to help brown, until cooked through and crisped in spots, 6–8 minutes.
Assembly
Spoon sauce into bowls and top with garlic, basil, cilantro, mint, peanuts, and shichimi togarashi. Spoon pork along with some pan drippings over; drizzle with lime juice. Top with lychees and onion.