On the Move North Beyond Key West: March 18 2018
Weather reports have settled into a consistent message which means our departure looks more certain for Friday, March 9th. Our main weather source for travel is windy.com because it shows the geshtalt of what is heading to us, what is happening in our area as well as what is following next (https://www.windy.com/?29.763,-95.363,5). But that is four days away and a bit of waiting is inevitable. I am still a parts gopher but I am also doing more on my stitchery and a bit of baking. I delivered a sour cream chocolate chip bit cake to the Cubanitos for how grateful we are that they are here…and they're always super nice (recipe below). Plus, we connected with Key West friends Deb and Carl. Great to catch up at the Waterfront Brewery but we are both headed in different directions which means added social time has to wait until next time.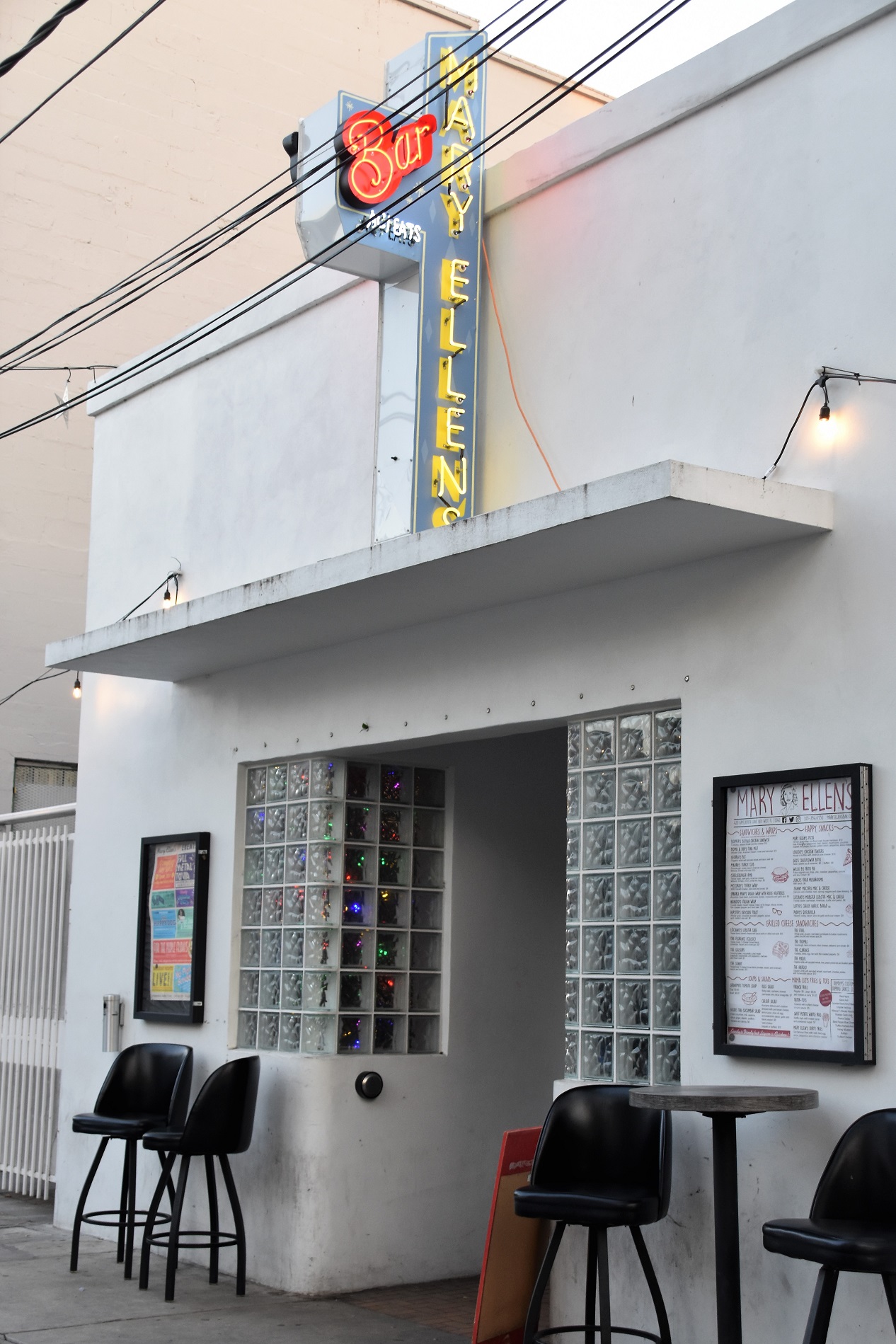 Since purchasing the boat Chris has tracked down even the smallest trickles of water into the bilge one painstaking drip at a time. He is now thrilled with his dry bilge! But 19 years of stuff intermittently flowing through the bilge has resulted in lingering odors. We waged a duo attack to flush and scrub the bilge with a water/soap/blech concoction. Voila! Fresh as a daisy (well…close). And since we wanted to leave the floorboards open to help the drying process (after the Rigid portable vacuum sucked out as much liquid as it could find) we headed to Mary Ellen's on Appelrouth Lane for famed grilled cheese…thus avoiding falling in an open hole (3/6). It's a warm and welcoming locals place with comfort food galore – right up our alley. Key West has a way of cooking simple foods that do not disappoint; onion rings at B.O.'s Fish Wagon, breakfast sandwiches at Harpoon Harry's, donuts at Glazed Donuts and, now, grilled cheese sandwiches at Mary Ellen's.
We love Key West but it is time to move and shake some of the growth from the hull. It's confirmed – we will depart Friday to anchor at Cape Sable (the tip of mainland Florida in the Everglades National Park). Destination ice cream made for a nice walk to chat out the final departure details – late morning departure will hope to let waves and wind die down from a raucous night and early morning. Flamingo Ice Cream is well worth the stroll down Duval Street…even if you don't have details to finalize.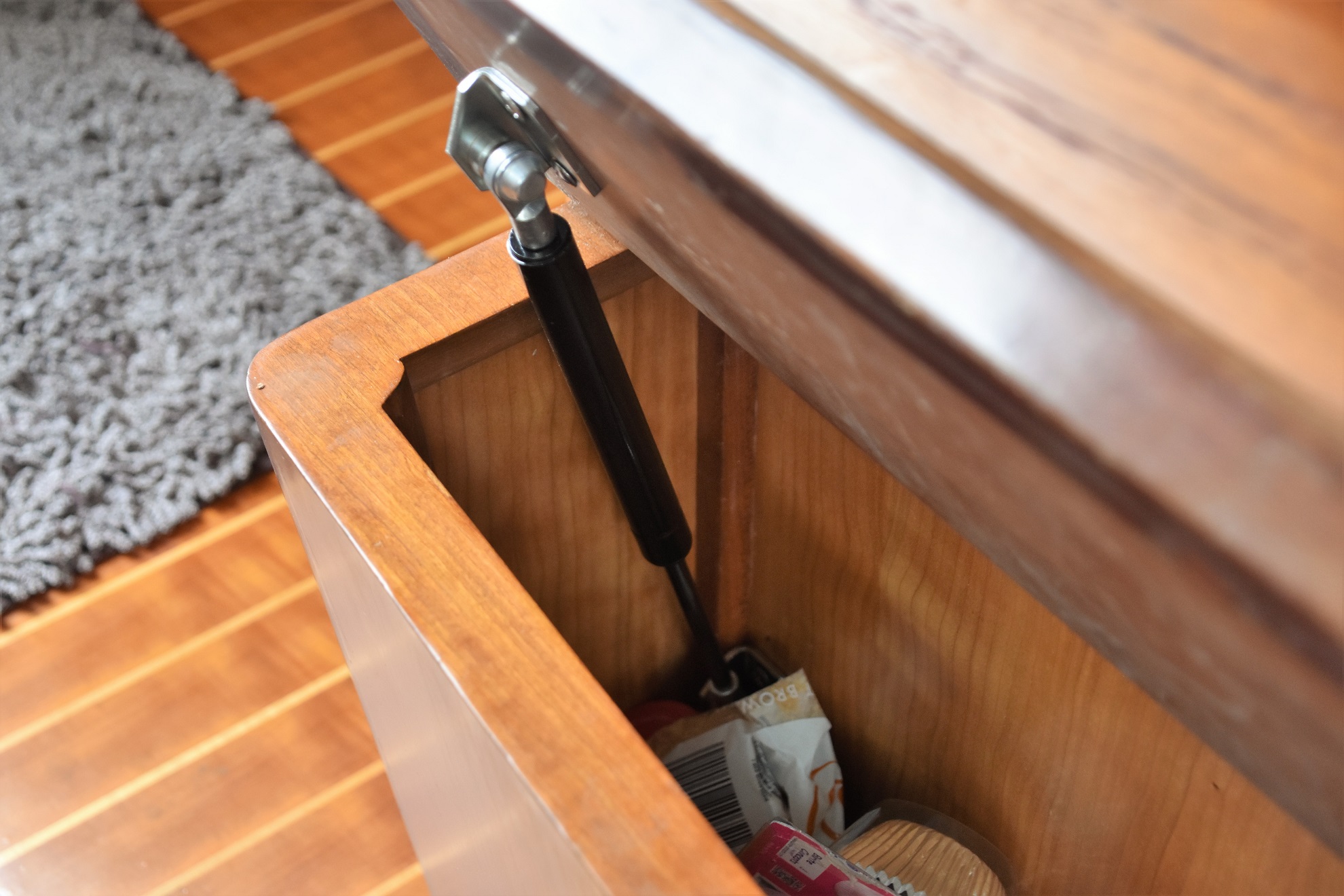 Barefeet's systems have gotten some maintenance lovin' but have otherwise been idle for over a month. They need to be dusted off; get home engine ready…generator ready (and no water leaks)…stern thrusters ready…bow thrusters not engaging (phew – just a breaker switch flip) ready…main engine ready. Bonus, Chris completed an improvement project for me. It's a gas shock on the pantry lid in the pilot house. Yippee! This means I can use two hands to rummage around rather than hold the lid open with one hand and rummage with the other – it's the little things. Off for sundowners aboard m/v Vector (3/7). It has been nice to work during the day then gather with Sean and Louise in the evening to compare projects and unwind.
My camera has been busy capturing the eclectic creativity of Key West. From the various gingerbread architecture elements to the gardens to the whimsy on porches and yards. This mish-mosh of styles seems to have a foundation in the wrecking profession which depending on the individual could also be called pirating…tomato, tamato. It was the "Romantic 1800s" when ships from countless countries lined the Key West wharves heavy with lumber and other provisions. However, not every ship made it into port. Key West is surrounded by reefs which often caused ships to falter and, ultimately, meet their demise. When a ship washed up on the reef the individual who spotted it sent out an alarm to announce the activity. The first on the scene was "in charge" but others could get involved. It seems houses were built and filled with wrecked ship's goods (it is said that every house has a piano). One particular wrecked cargo was red shawls or red fabric (the specific history varies). The ladies of the island went crazy for the red color and men soon referred to the corner gossiping as "red shawling." Today, the Old Restoration Foundation members wear red shirts/tops at all functions. It is a hoot – the sense of humor is so fun! Everything was used and integrated into daily life (whether it was an exact fit or not) which seems to make the mundane a bit more fun on the island.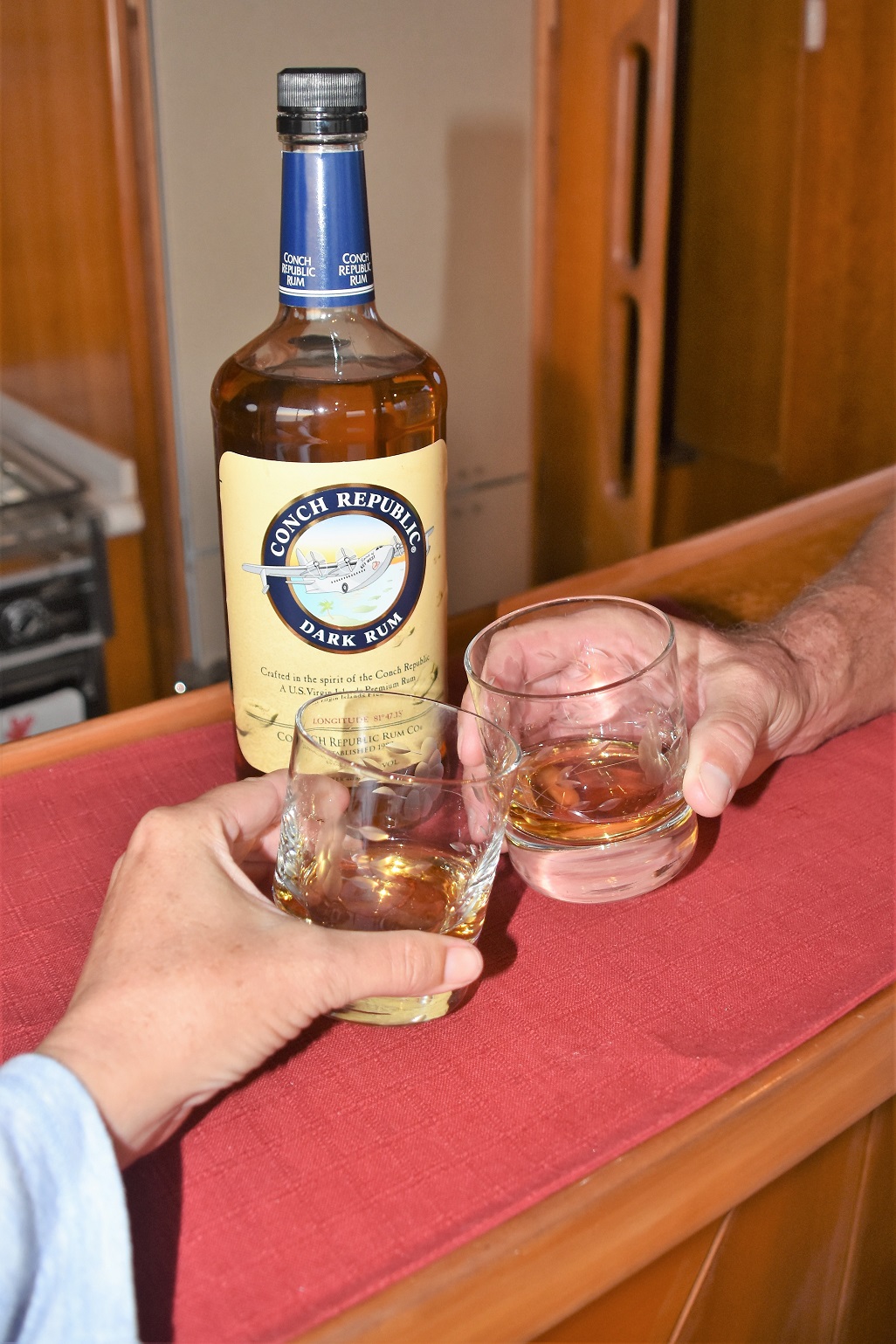 Our departure late in the morning gives us some time to kill (3/9). Chris made a run to the hardware store and I made a meatloaf for dinner after the hook is down. The only bug in the ointment is the tardy delivery of a fuel transfer pump. But weather does not wait so we have had it forwarded to Fort Myers where we will be at some point in the next week. Sean and Louise helped toss our lines (see ya down the road) and neighbors on s/v Blue Ice, Bruce and Tina, made us honorary Conchs with a bottle of Conch Republic Rum and a Conch Republic flag (see ya next year). The sloppy conditions started at the exit of the Key West channel and continued until 3pm. No tossed cookies but a half-hour on then half-hour off schedule helped maintain equilibrium by getting a wooziness reset after lying in the salon. The anchor went down at Cape Sable along with the sun sinking into the horizon and we are the sole boat at anchor. We toasted with Conch Republic rum and had a hot, comforting dinner of meat loaf and baked potato. Thanks s/v Blue Ice - cheers.
We are moving and it feels great. Let's explore ashore! Our last visit garnered loads of shells. This time around the pickin's were a bit slimmer (Hurricane Irma?). But what is that scratching in the sand?! Gator?! Something big for sure. Back aboard Barefeet with our booty of shells and we were off for Indian Key and the Russell Pass anchorage in the Everglades National Park.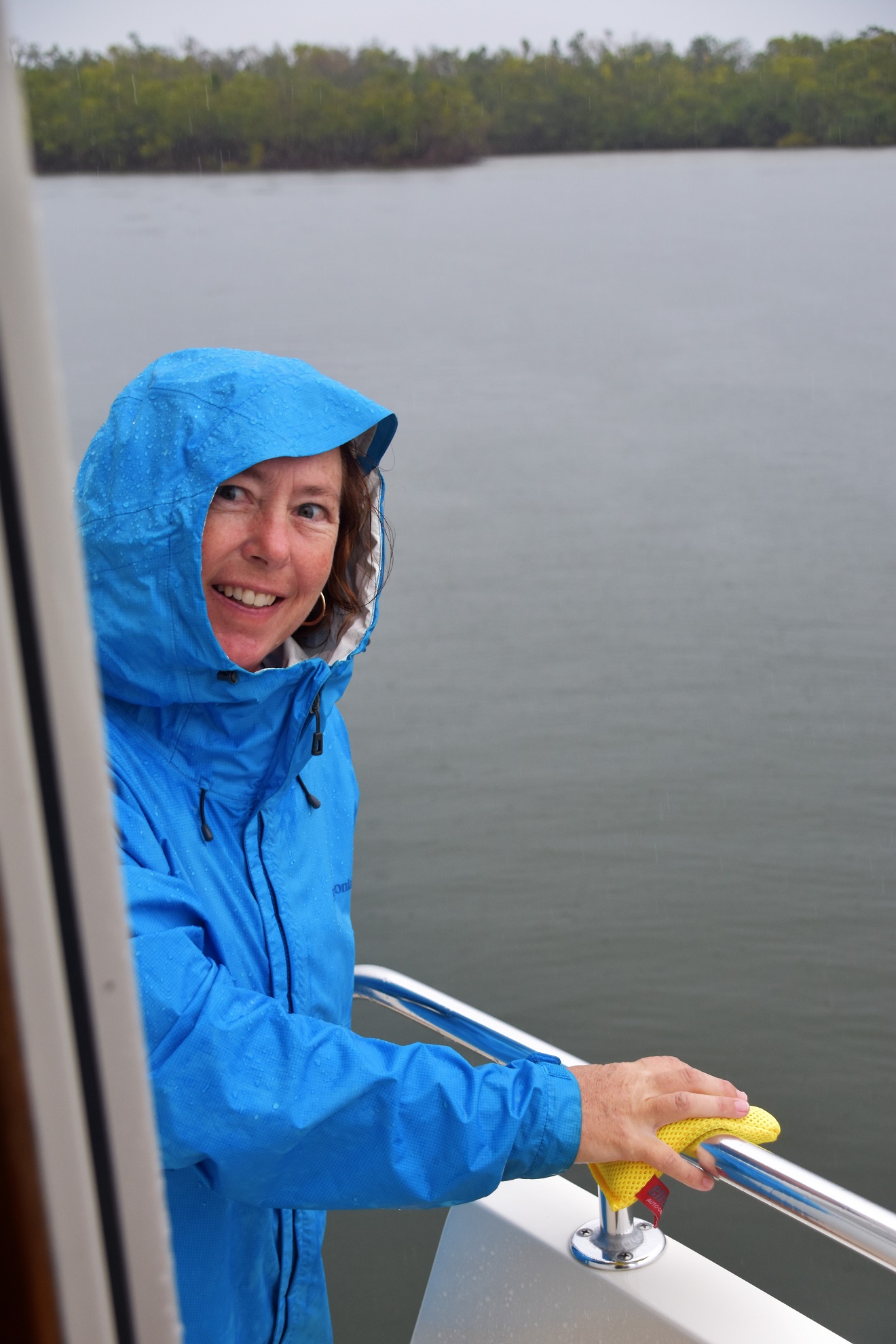 It was a smooth ride and we are happy to be anchored in this tranquil place (3/10). Along the way we spotted turtles and dolphins before the rain set in at the end of the trip. Heavy rain continued after the hook went down so I scampered around the deck with sponge-in-hand to remove some of the caked salt from our sloppy jump from Key West. We would love to spend a couple of nights here but wifi is spotty and without weather updates we don't want to chance bad conditions for our next all-day hop to Fort Myers Beach. Drat.
Departure from Russell Pass was quiet and peaceful as the sun rose with an elegant squadron of pelicans gliding past (3/11). Calm conditions continued – phew. That's different. Rounding Cape Romano we saw the craziest displays…rays rocketing out of the ocean then flopping back into the sea. It was like random underwater explosions dotting the landscape. Not sure if predators were nudging them from below…or…if they were fishing…or…if they were getting parasites off their backs but it was a nice diversion. The need to reunite with our fuel pump combined with strong winds piping up tomorrow means we need to stop at Fort Myers Beach and find a protected spot. Sadly, the mooring balls are "full" so we need to take a slip. There was room at Salty Sam's Marina so in we went…noticing several open mooring balls during our approach…gggrrr. Oh well, so it goes.
In the morning before the winds got going we dropped the dinghy and made our rounds. We picked up our fuel pump from Matanzas Inn and topped up the pantry from Topp's Supermarket (3/12). Back aboard it was a mellow afternoon. Chris hooked up the fuel pump and dry fit the hinges on the Portuguese bridge lockers. Our pelican neighbors looked on with indifference – silly feathered friends. Chris' pizza was a delicious dinner aboard as the winds howled outside and our ropes creaked in our protected spot. Then, in the middle of the night (just as forecast) the winds simply stopped. It never ceases to amaze us how quickly conditions can deteriorate or improve.
Our next stop was anchored off Pine Island close to St James City. The two hour hop from Salty Sam's was uneventful as we passed through the "miserable mile" (3/13). The miserable mile gets its name from the narrow Fort Myers channel clogged with recreational boats of all sizes. So many squeezing through a narrow area can mean lots of wakes and lots of bedlam but cooler temps seem to have kept many folks off the water. We are happy to be in a "warmer" climate but the third Nor'easter in New England in two weeks has ripple effects for us down here 1,500 miles south…socks, fleeces and a comforter on the bed…bbbrrr. But, hey – we would rather be floating here. Tonight, was an assembly dinner aboard – goosed up BLTs with French fries. I did the sandwiches and Chris did the fries.
Anchor up at 9am meant we had a slow morning and caught another lovely sunrise (3/14). This time illuminating the Sanibel Island Bridge. Our timed departure was so that we could squeak over the 5ft low tide bar into Pelican Bay at Cayo Costa National Park (our draft is 5.5ft). We arrived on time one hour before high tide and did not see anything less than 6ft. It was close but a big difference for our forward movement. We continued into the bay and anchored in 8ft. Quick – it's my 50th birthday and we are headed to boat access only Cabbage Key for a birthday burger. Once in the dinghy and underway…hhhmmm…these islands all look alike from water level. It was Navionics to the rescue and we found our destination. Cabbage Key is a quirky place located on a 100 acre island in the Gulf of Mexico without a single road or a single vehicle. Dollar bills are scrawled with messages then taped to the walls and ceilings totaling approximately $70,000. The tape dries over time and bills fall off throughout the year. The bills are collected and donated annually to charity (approx. $10,000 per year). There are open air dining rooms facing the sea as well as nestled in the trees but we chose the dark, wood paneled bar with a fire in the fireplace (remember what I mentioned about the Nor'easter ripple effect). We had a great afternoon and met fellow 3/14 birthday celebrant Captain Terry.
The winds remain strong but Pelican Bay is calm and smooth with nearly 360 degree protection. Chris made a fortifying pancake breakfast before we headed ashore to check out the unspoiled island of Cayo Costa and her trails (3/15). Bundled up in several clothing layers we strolled along the crushed shell paths from the Bay to the Gulf side of the island. The plant life is a wacky combination of live oak with Spanish moss, pine trees, palm trees and flowering cactus. Not sure if Mother Nature intended this but we like the varied texture. Campers dot the camp sites and souls heartier than us slather on sunscreen and toss a football on the beach. The return dinghy ride to Barefeet took us along the mangrove shore where we spotted shadows of darting fish below the surface but fewer birds in the branches above. Maybe the wind has them ducking for cover, too?!
Back aboard Barefeet and visions of reading and relaxing danced in our heads. Chris figured he'd crack a book just as soon as he did a final victory lap with the fuel transfer pump. NOPE! The victory lap turned into a multi-hour, several technical help phone calls odyssey that ended with the pump being disconnected and readied for return. Bugger! But no need to remain frustrated. The sun was going down so we changed the latitude with a sundowner and views of an aquarium under the boat.
The morning started with the generator for some boat heat and to heat the water for showers later in the afternoon (3/16). Yesterday, we walked from the Bay side to the Gulf side of Cayo Costa. Today, we dinghied from the Bay side to the Gulf side via the Tunnel of Love cut through the island. It's a corny name but a fun adventure; part dinghy engine, part paddle and part poling through a tunnel of mangroves and emerald green water. We spotted osprey, pelicans, cormorants, fish and a stealthy gator slipping into the water (gulp) just before landing to walk to the beach where many treasures awaited. The sand was strewn with shells, puffer fish, horseshoe crabs and sand dollars as dolphins lazily lolled passed in the turquoise waters of the Gulf. Most folks kayak to the spot and the first fellow we met was a die-hard kayaker. Last year he kayaked from the Florida/Alabama state line all the way to Key West in 3.5 months. Pretty cool! Back aboard Barefeet and we went straight for the reading and relaxing without any potential boat project derailment. Chris wrapped up the day with a Chicken Tikka Marsala feast – divine. And Mother Nature wrapped up the day with a spectacular display of glittering stars. All constellations were clear as a bell for easy identification; Cassiopia, scorpion, Orion and on and on. Cayo Costa is quite a lovely corner of the planet.
There is always an unsettled ying to the contentment yang. Maybe it's because we are in new waters from here on in…yikes…but the thought of the miles and stops between here and Mobile and back to Stuart reared an ugly scheduled head. So many things to think about; miles, depth under the keel, tides, winds, charts, routes. Slowly, slowly…that's how we'll take it…from Point A to Point B, repeat. It is roughly 325 miles from Sarasota to Mobile. Point A to Point B, repeat.
A beautiful sunrise welcomed us our last morning at Cayo Costa anchorage (3/17). But departure waited until late enough in the morning so that we could get over the shallow bar entrance. Holy guacamole, that was some skinny water. Our depth meter read 5.5 feet…that is what we believe our depth to be…but no sounds or feelings of slipping through the soft mud were detected. We were clear and on our way to Sarasota. It was a seven hour, 48 mile run through weekend warriors, under bridges and past Gulf inlets until we settled into our anchor spot in Sarasota just south of the Ringling Bridge. EVERYONE was on the water on this gorgeous St Patrick's Day; jet skis, kayaks, skiffs, whalers, pontoon boats and sport fishers. Anchored and ready for sundowners we had a fun view of a nearby park loaded with folks fishing, relaxing and enjoying the perfect Saturday afternoon. The sun sank into the horizon and displayed a colorful duet with the bridge lights.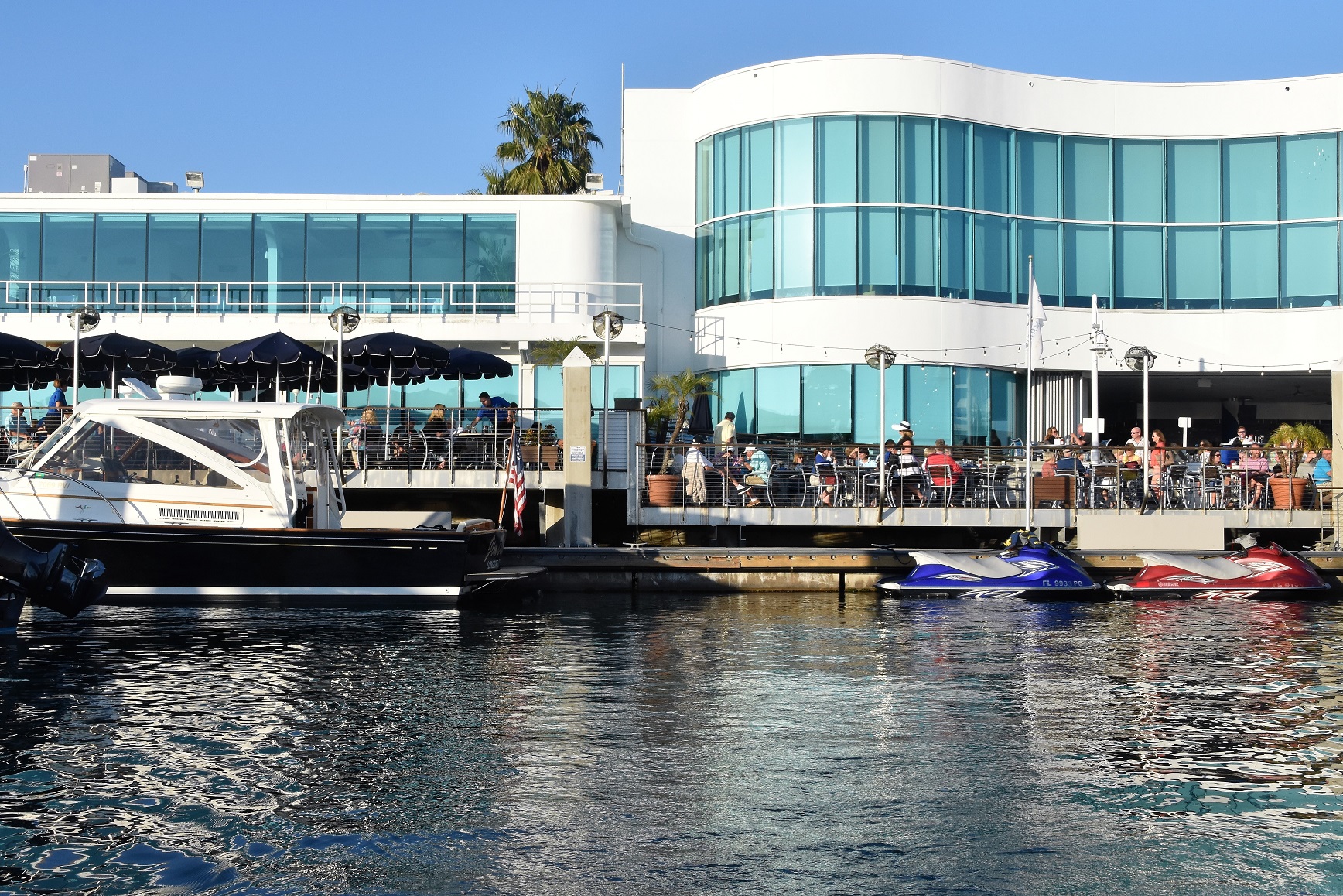 Time to go ashore! We strolled to Sabrosa Kitchen on South Osprey Avenue for a casual Mexican breakfast where Dead Head memorabilia, portraits and album covers line the walls (thanks for the tip Dave and Kim). We might be back for dinner - looks great all day long! The quiet vibe continued as we walked back to the dinghy dock at Marina Jack's along shaded tree-lined streets of historic neighborhoods (3/18). Plenty of clever art dot the yards which are clearly well loved. It was another warm, cloudless day with loads of folks again out on the water. We joined in the fun for dinner at waterside Marina Jack's as the sun slid into Sarasota Bay.

Despite the wonderful summertime feel of Sarasota we will pick up the hook tomorrow (3/19) in order to get to a secure spot ahead of strong winds coming our way. It will be a short, four hour hop across Tampa Bay to St Petersburg where we will take a mooring ball at St Petersburg Municipal Marina and plan our next moves.

Sour Cream Chocolate Chip Bit Cake
Family favorite

6 Tablespoons soft butter
1 cup plus 1 Tablespoon sugar
1 1/3 cup unsifted flour
1 tsp baking soda
2 eggs
1 cup sour cream
1 ½ teaspoon baking powder
1 teaspoon cinnamon
1 pkg (6 oz) semi-sweet chocolate chips

Mix butter with sugar until blended. Beat in eggs one at a time. Stir flour with baking powder, soda and cinnamon – then blend with creamed mixture. Mix in sour cream. Pour batter into greased 9x13" pan. Scatter chocolate chips evenly. Sprinkle 1 Tablespoon sugar evenly. Bake at 350F for 35 minutes (for pyrex reduce by 25 degrees) or until cake just begins to pull away from sides. Serve warm or cool (DO NOT REFRIGERATE). Cut into rectangles.