Boat Yard Grit Gives Way to Ocean Sea Spray: February 8 2017
Yes, it is true that we can see the light at the end of the tunnel for our haul-out at Lauderdale Marine Center; however, this is also the inflection point of emotions when we see the end in sight but it remains out of reach…so…frustrations boil over and we wonder if it will all come together?! After all, we are still living in a parking lot without plumbing. Drat! Impatience also sneaks in as grit coats every interior surface more thickly, eyes feel scratchier, scrapes and bruises are more plentiful and decks are dirtier (which tracks everywhere). The best remedy for us is to get back to the list of To Do's. Next up – the invertor. This magic box translates electricity from the solar panels into the batteries and then distributes it throughout the boat to lights and plugs and appliances. The invertor has been wonky since the beginning but not a show-stopper. We have found an electrician with some time who will help Chris sleuth out the problem. Tom of Ward's Electric spent several hours with us which resulted in a 93% probability that a new invertor would solve all of our issues (http://www.wardsmarine.com/).
Tom had a solution and Chris put together a shopping list but Tom declined to do the install because his dance card was too full. Shoot! That said, Tom has the utmost confidence in Chris and says that he can handle it. Chris does not like electricity but he dove right in because there is nothing else for it (1/20). Progress moves along with the old Freedom Marine invertor removed and the new Outback FX invertor getting hooked up…all the while not a single item thawed in the fridge or freezer. Well done Chris! Okay, that is a good stopping point and we need to take a break.
Off we went to the Homestead Championship Rodeo (1/21). It is located about 65 miles south of Fort Lauderdale and a world away from marina life. This was the perfect distraction from the boat which totally changed our latitude. There was roping, steer wrestling, bucking horses, barrel racing and bull riding. Hey, Kevin's daughter competed in the barrel racing (he is our canvas enclosure superstar). The competitors were strong and quick but the folks who untied the animals after each event and got them out of the ring were pretty impressive in their own right. Hot dogs, popcorn and cold drinks were sold to spectators in the bleachers by the Boy Scouts and the Junior Fire Fighters while Rodeo Royalty circulated selling raffle tickets. There were hats and boots and buckles – it was a great afternoon. The grand finale was a release of all the horses into the ring without bridle or saddle. It was an impressive horse round-up.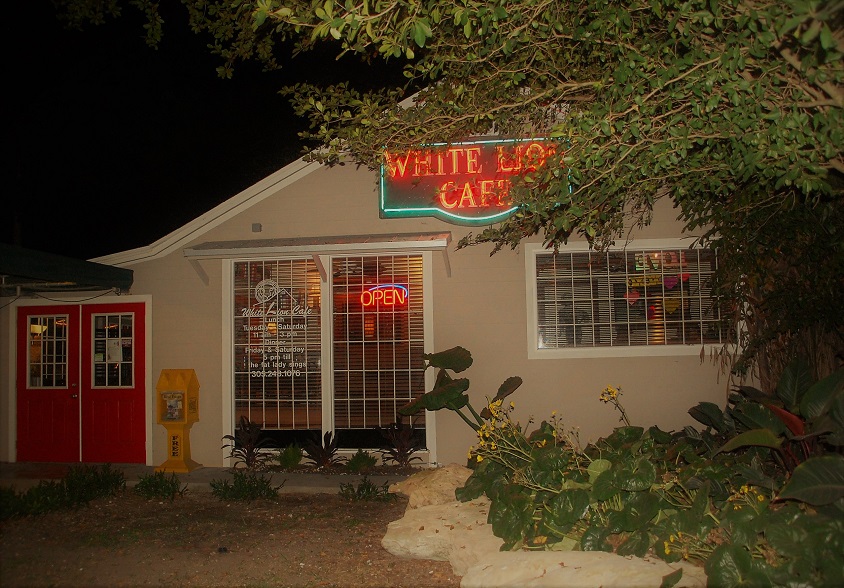 We stayed out in Homestead for dinner at the White Lion Café (http://www.whitelioncafe.com/home.html). It was a casual, friendly place with flavorful food. We simply could not avoid the "Art of Mushroom" for a shared starter. Portions are big so it was a good thing we split it. Wow – the description of sautéed wild mushrooms, vine ripe tomatoes, artichoke hearts and spinach served over fresh French bread topped with butter and garlic sold us. But the packed with flavor broth kept us eating to the last drop. We trundled home and were nearly oblivious to the final staircase climb back to Barefeet.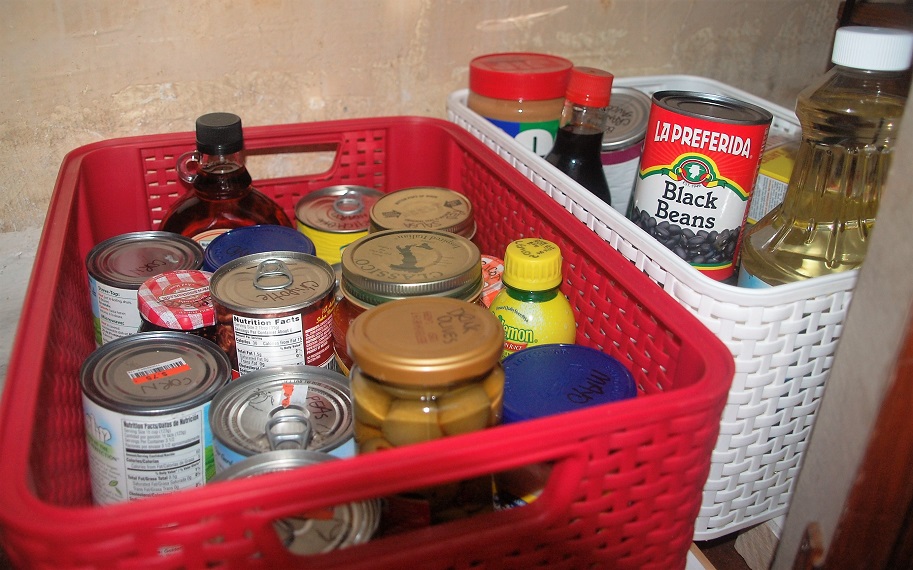 Chris wrapped up the invertor install and all systems are go (1/22). Well, all of the issues were not put to bed but many were which makes this project a success. I am amazed at Chris' talents on this massive invertor project. However, I am at least as excited (probably more – sshh) about the re-organizing he did which allows me two more pantry storage baskets in the pilot house cupboard. Fantastic! He even created rails that will keep each basket in place when the seas roll. Check and bonus check.

Tools were stored and showers were taken just in time to get take-out dinner from Mini Pita for the playoff game between our New England Patriots and the Pittsburgh Steelers…viewed in the crew lounge at the marina (http://minipitacafe.com/). Oh boy, great win and it looks like we will need to be sure we are at a TV on February 5th for the Superbowl. Where will we be?!

Wind howled at 30-35 knots but work continued on our stable parking lot platform. The prep tape and protective plastic started coming off and the work looks great (1/25). We are now getting a glimpse of the beauty beneath the bandages. Plus, our continued prep to get into the water keeps us moving closer to a splash back into the water; propeller zincs replaced, water scoop affixed at the watermaker input, goosed up anchor roller re-installed, shiny anchor reattached and a few provisioning runs to start filling the pantry. And splash we did at 11am on Thursday - two weeks and one day after being hauled. It feels great to be floating, tied up at a slip and with plumbing back online (1/26). Being back in the water means I can bake. I made four sour cream chocolate chip bit cakes that we distributed to all those who have helped us so much during this haul-out (recipe below). Thanks everyone!

It is the eve of Vietnamese New Year and Luu (of Luu Marine) is Vietnamese. This is a great reason for a famous Luu's boat yard barbeque (1/27). Coolers overflowed with beers on ice and a full bar was available inside the yard office. No showers required just come when the whistle blows at the end of the work day. As always the party was lots of fun as good stuff sizzled on the grill and boiled in kettle pots; including well-seasoned turkey necks. I happily gnawed them but Chris passed and stayed with the ribs. Hey, Luu even flew in live crawfish from Louisiana. Wow! More charcoal was added to the grills…eek…watch out for those flames near the dangling shrink wrap?!

The next morning I was reminded of the spicy turkey necks as I put my contacts in and got a zing from the lingering spices on my fingers – good morning - it was a fun party. Projects have given way to provisioning as we work through our remaining items. However, our brains are fried from so many lists distilling into final must-haves before we head south: pantry provisioning, spares, hardware for future projects. Yikes! We are laughing at ourselves with some odd ball behaviour but feeling at the end of our rope as Erin parked the car and left the engine running after closing the door (not locked) and Chris put his shoe on the wrong foot…eegads. It is time to wrap up this haul-out.

We are squarely focused on winter cruising in the Bahamas but we also keep an eye slightly turned to next spring when we will leave the boat idle while we return to Boston for the summer/fall on land. In-water storage in Brunswick is option number one but maybe there is somewhere to haul onto the hard (out of the water)? We drove out to Indiantown Marina for a look-see (1/29). It is 80 miles north of Fort Lauderdale. There is not much between Fort Lauderdale and Indiantown and it is reflected in the highway names…like…Beeline Highway. No joke – just a highway from A to B with nothing in between. We pulled into Cracker's café in Indiantown for breakfast. The name is a rancher reference to the sound a cracking whip makes as cattle are rounded up. It was a busy morning at the café where seats quickly filled up. Maybe church just let out?! The staff ran around making everyone feel welcome in the folksy place with awesome biscuits and sausage gravy. Décor was rancher/cowboy style with loads of framed photos of movie stars from western films as well as great sayings and quotes. Sayings included, "Don't judge folks by their relatives" and "Warning: Deer baiting is illegal – This corn pile is intended for squirrels, chipmunks and other such animals – Any deer found eating this corn will be shot." Café t-shirts proudly stated, "You kill it and we'll grill it." Fueled up - we headed to the marina. The Indiantown Marina looks like an option but we will save that decision until later.

Tick-tock and weather forecasts look favorable. We will toss the lines on Monday morning. Oops – make that Monday afternoon the minute the shade makers have completed their installation on the top deck. There is always something to re-jigger the schedule but we do not want to miss the great work done by Kevin at Enclosures Unlimited. We tossed the lines at 3pm after topping up with $2.22/gal diesel from Peterson Petroleum (1/30). We snaked down the New River with a few extra stops as we waited for the railroad to pass through (and raise the bridge) as well as pause while a cruise ship exited Port Everglades. Anchoring for the night was in North Lake with a dozen boats. Yippee, we are cruisers again. Bahamas or bust!

We pulled up the anchor at 7.30am with the intention of crossing to the Bahamas tonight after exiting the Miami Government Cut (1/31). But before exiting the Cut it was a bit quirky to see turkey vultures sunning in the mangroves on one side of the ICW and mega high rises crowded side-by-side on the other side. The Gulf Stream was a bit bouncier than desired but not too bad so we kept going. Dinner was our simple cream cheese and Hormel chili with tortilla chips. As the hours moved along our conditions mellowed (now moving through the Tongue of the Ocean) and we loved the added bonus of an amazing night sky where even the Milky Way was visible. Good conditions held so we kept going 34-hours straight until the next night to anchor in Shroud Cay (2/1). From Miami to Shroud we made only one stop - in Nassau - in order to clear customs and immigration (efficient and friendly process completed in less than an hour). Wahoo – we made it to the Exumas and we will make our reservation at Staniel Cay Yacht Club for the Superbowl. Go Pats!!


Phew - lots of hard work got us here with frustration flare-ups kept to a minimum...but they were inevitable. Now we are enjoying the fun stuff; coffee this morning on the top deck as the sun came up over calm, turquoise water (2/2). It feels good to have traded the grit from the commercial boat yard for the salt spray from the ocean on Barefeet's decks. We have switched to our Bahamas SIM card in our cell phone until we return to the States, Bahamas fishing permit is valid, Barefeet has a 1-year visa and we have 120 day visas. A little exploring ashore then dinner aboard. It is time to start getting a tan and working on our margarita recipes…or so the song says.

We moved 28 miles south from Shroud to Big Majors Spot and anchored NE of the swimming pig beach (2/3). There is some civilization here with three small grocers and the Yacht Club but there are also roosters heard ashore every morning - music to our cruiser ears. Just like us the crowd has started to arrive for the Superbowl...and it looks like the anchorage will get a bit more raucous because a 100+ foot motor yacht pulled in right next to us last night after dark. Now, in the light of day we see several crew members deploying the toys (after taking the chihuahua to the beach to pee); 2 jet skis, one dinghy, one multi-person round raft and one fishing boat...hhhmmm…and tunes.

Before exploring we did a couple of projects; got the Bahamas courtesy flag hung, the American vessel flag hung and stopped a few water leaks that crept up in the watermaker. The Superbowl does not start until 6.30pm so we have lots of time. Off we went to snorkel some reefs and walk on the sandy beaches.

Wow - what a Superbowl! We aged 10 years watching the game but it ended well and we stayed until the very end. Staniel Cay YC was hoppin', as you can imagine - with a solid representation by Patriot Nation. We were paralyzed, unable to move at the end of the game because we were riveted to the TV - desperately trying to believe a victory was possible. Plus, the energy in the bar had completely changed from the previous three painful quarters...from Atlanta fans chanting "cheater" to Pats fans reveling in victory. Oh, and the fellow cruiser who could not watch or listen to the game at the end...covering her ears and keeping her back to the TV...and even turning her Pats t-shirt she was wearing inside out...then right-side-out again in the bar as the game changed (she was wearing a day-glo green bra so it was okay). The entire place was rocking - and the poor Atlanta fans (there were a few) just looked shocked. The next day's headline could not have been more true of the fan emotions - the Patriots led the game for exactly zero seconds but won the game.

Cruisers helped each other get their dinghies down the sand and into the water for the drive home. It was a gentle, moonlit ride back to Barefeet. Too amped up to go to bed we went up to the top deck to unwind and watch the rest of the dinghies putter back to the mother ships. As Chris observed, one cruiser lady, who clearly had had enough beers to single handedly assure the victory, kept muttering "FIVE. I can't believe it. FIVE! Damn. Five superbowls. Shit. Five." Then some clambering onto her boat. Stopping. Saying "five..." then doing some more stuff. Then stopping. Then saying "five". It was hysterical.

We explored additional beaches and dinghied through some passes; the smallest bit of dry sea grass gently traced a circle on the sand, a catamara sailed past and the magnificent blues of the water are simply not to be believed. There are lots of diversions in this area. Plus, we checked out the Thunderball Grotto of 007 and Splash movie fame - still cool. In the evening, we hosted sundowners and pizza on the top deck with new friends from s/v Windy (and their adorable peekapoo named Windy). As with most cruiser chit chats weather inevitably entered the discussion. We swapped ideas for upcoming plans when the wind changes direction, then pipes up in a few days and then mellows again. Maybe it is a good time to jump to Cat Island? Or duck around the corner into Georgetown? Or check out a new place like Compass Cay or Farmer's Cay? Geez, every time we turn the page to a new anchorage - we change our mind because each anchorage looks better and more pristine than the last one. We'll see how we feel in the morning.

Sour Cream Chocolate Chip Bit Cake

6 Tablespoons butter, softened
1 cup plus 1 Tablespoon sugar
2 eggs
1 1/3 cups unsifted flour
1 teaspoon baking soda
1 ½ teaspoons baking powder
1 teaspoon cinnamon
1 cup sour cream
1 package (6 oz) semi-sweet chocolate chips

Mix butter with 1 cup sugar until blended. Beat in eggs one at a time. Stir flour with baking powder, baking soda and cinnamon – then add to creamed mixture. Mix until blended. Mix in sour cream until blended. Pour batter into 9x13" greased pan. Scatter chocolate chips and 1 Tablespoon sugar evenly over batter. Bake at 350 degrees F for 35 minutes or until cake just begins to pull away from the sides (if using a pyrex pan reduce by 25 degrees F). Serve warm or cool. DO NOT REFRIGERATE. Cut into rectangles.