Scratching Below the Surface of Key West: January 31 2016
Weather is on most minds up and down the US Atlantic seaboard; south in Key West the winds howled and qualified as gale force and up north conditions constituted a blizzard during Winter Storm Jonas. No need to argue - it's settled – we'll work on inside projects.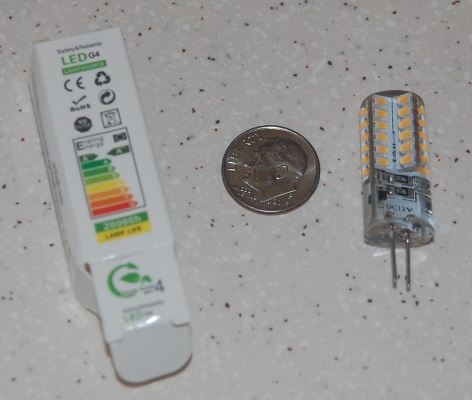 We have taken advantage of a reliable mailing address to push forward certain projects including the order of many G4 LED bulbs ($0.80 each) to replace the halogen pin bulbs that illuminate the interior of Barefeet. (Note: there is no longer a "cents" key symbol on my keyboard.) Today became installation day. The LEDs draw about 1/8th as much power as the halogens…every amp counts…and each light now uses 3 watts instead of 20 watts. These LEDs are funky bulbs with almost a gel-like, squishy feel to them…like a Vitamin E capsule. Let's hope they deliver on their long life, strong light and low power draw promises.
Next up – the auto-pilot. For some reason 1) the VHF is not registering a GPS location and 2) the auto-pilot is not receiving GPS data. We compiled a shopping list and scoured our marine hardware resources to find what is (hopefully) needed for repairs across the four stores. Chris has the panels open and the spaghetti factory of wires exposed for examination. Eegads! It is a real rat's nest in there. Patience eventually paid off and all was sorted out, connected, labeled…and…the GPS is now registering and processing data correctly. Erin has again cleaned the bilge, interior boat floors and dried out & re-packed the saturated BBQ grill. Cleaning is dull work but it dramatically boosts our karma when completed. Finally, yet another small item was completed as we secured the solar panels in place with a pin and washers. It might sound easy but it was a two-person job complete with a hammer and lanacote (to inhibit corrosion). Check! Cross it off the list.
Key West and Stock Island are loaded with creativity (Jan 24). Everything has a bit of art and personality to it regardless of its seemingly mundane functionality; porch railings are carved into faces, old engine parts are painted and assembled like a giant person, old scuba tanks are painted and transformed into a bell, trash dumpsters are painted with brightly colored underwater scenes, shells become planters, a dragon relaxes with a beer on a car roof and fences become lively with mardi gras beads. It is inspiring to think about how we can add a bit more fun and whimsy to Barefeet.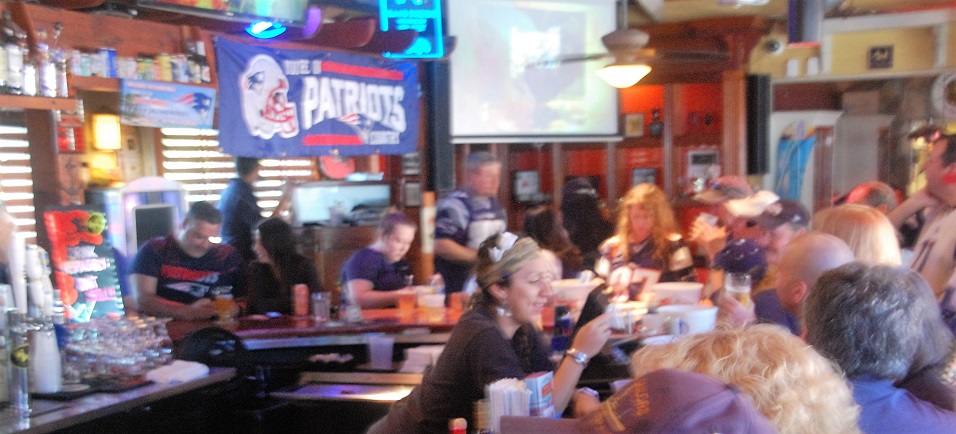 Do we have to mention the Patriot's loss to Denver?! Bugger. We arrived at the Island Dogs bar at 2.30pm - 30 minutes before the game (http://www.islanddogsbar.com/). 30 minutes got us a spot to stand but not a seat – looks like it'll be game first, dinner second. Seats were seemingly filled by 9am because it is the Southernmost hub for the New England Patriot Fan Club. The crowd was fun, TVs had volume during the game (classic rock during the ads) and the excitement was palpable. Bummer about the ending but there is always next year. Go Pats!
Lightbulb update…drat! There seems to be a real quality issue which results in a high failure rate for the bulbs. Some bulbs work but most fizzle and quickly die…or strobe randomly which raises my anxiety level (Chris seems unfazed). Looks like this will be a longer process than expected...especially because we jubilantly tossed the functioning bulbs in the early hours of initial success. Ggggrrrr.
Mother Nature continues to be a cranky old broad; however, we are getting adept at her game of cat and mouse with the sun. Today, the sun is shining so we are back outdoors (Jan 26). A few boat tasks were handled in the morning before we headed into old town and checked out Gary Hempsey at Schooner Wharf (http://www.schoonerwharf.com/). This laid back spot on the seaport is a collection of large patio umbrellas for a roof, crushed stones for a floor…and…we think we spotted a pirate at the bar?! Singer Gary is a friend of Bill and Louise and their tips are always solid – laid back tunes with a well-strummed guitar…and funny banter between songs. Southern Cross is a favorite tune of ours and we were happy to hear it in the line-up. Everyone is welcome at Schooner Wharf where dogs lie quietly at owner's feet and patrons stop for a single drink or linger for a meal. Cheese fries and cocktails were our choice as we soaked up the afternoon sun.
Eventually, we moved onto B.O.'s Fish Wagon on Caroline Street for dinner. Not really sure if this place even has an actual address but it is a casual eatery (even by Key West standards). Holy cow – these are the best beer batter onion rings we have ever had! Okay, the burger was amazing, too, but those onion rings. The fish wagon is little more than that - a few tables and chairs with a food truck for a kitchen. Knick knacks of all kinds are scattered for character and nestled between palm trees; license plates, rope, fishing buoys. And our fellow patrons were some of the protected Key West chickens who like the bread from the burgers…so they kept pretty close.
The history of Key West is the ocean. First inhabitants were all aquatic, followed by Indians (Europeans were merely tourists). The real change happened in 1821 when Key West became an economic center when it became a US Port of Entry and the deepest port between New Orleans and Norfolk (VA). Wrecking became a legal profession – no kidding – if a ship should sink - take her goods for your own. Tombstones are proudly engraved with the profession and fortunes were built on it. Some of the richest cargoes passed through the area thanks to the Gulf Stream current and the reefs were treacherous and a mere seven miles off shore. Such riches and boom economies created and invited equally large personalities. Ernest Hemingway is a large piece of the fabric of Key West and was a resident for over 30 years. I have re-read Old Man and the Sea but no meaningful recollection of it from the first time around...and cannot, therefore, apologize to the particular educator of my past that I am maligning for my forgetfulness. Needless to say – I enjoyed the vividly told story and have a much better understanding of the details today than I would have as a teenager. We hope to learn a bit more about the countless other figures who were/are bigger than life on this 7.4 square mile corner of the planet through their involvement in salt production, the wrecking industry, cigar empires, fishing, sponge markets, bootlegging…and tourism. We are smitten.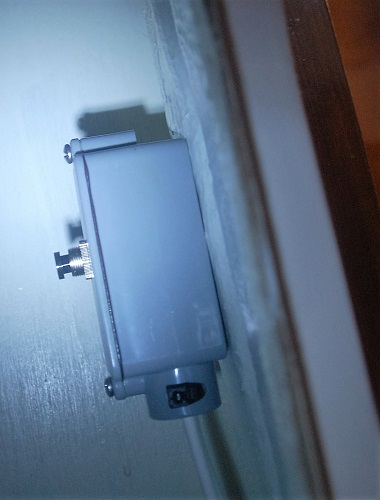 Check another item off the boat project list (Jan 28). Chris installed a "mostly off" switch for the sump pump fed by both bathroom sinks and showers. Every now and then an air lock stops the pump from functioning. In order to get it going – rugs and floor boards are lifted and it is a bit involved. This newly installed button is easily reached under the guest sink and will be pressed only when needed…hence, the "mostly off." Hhhmm, it is a clear description but not one I knew before this project.
Key West is hosting a week-long Food & Wine Festival so we decided to check it out (Jan 29). We signed up for the Kitchen Tour which goes into four Key West homes – each with a different wine, snack and decorating style. It was all a bit voyeur-esque but fun to peek behind the garden walls and porches of these old homes. We were transported between homes via Trolley with driver Mark Patterson. Patterson was a hoot – and loaded with Key West facts and tips. Patterson was King of Fantasy Fest in 2012 so he knows the place pretty well. The title of King and Queen is bestowed based on charitable work…despite the hedonism and body painting generally associated with the annual street party that is Fantasy Fest (http://www.fantasyfest.com/). Patterson was crowned King Conch after winning an AIDS fundraising competition that was planned over several months and lasted for approximately 11 weeks. He impressively raised just under $50,000 with progressive dinners, silent auctions, dog washes and lots more. When spotted around town, today, he is still referred to as, "Your Majesty." We have got to get this carnival onto our calendar.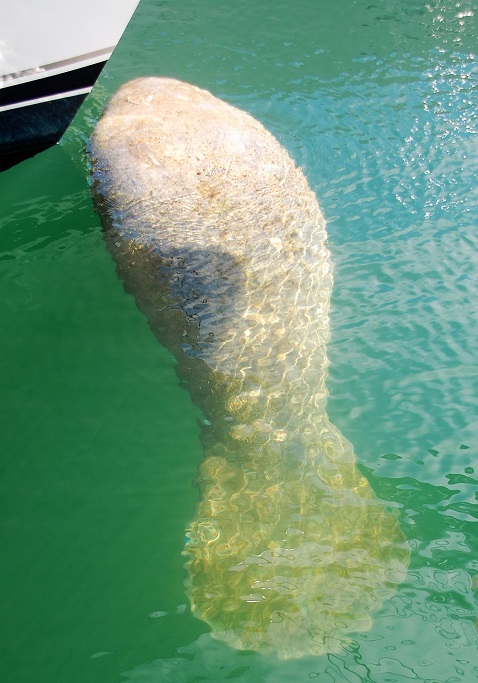 We are really cranking through the list of boat projects (Jan 31). Today, it was the clearing of a thru-hull that feeds salt water to the watermaker. Nearly everything has been tried in order to get the watermaker healthy but it is just not responding. Chris jumped into the water with the snuba while I kept a watch for tarpon or other finned (or flippered) creatures. Bingo – it was indeed plugged and is now cleared after some scraping and poking. Phew – the watermaker purrs…okay…growls like a cracken but she is running smoothly and we are back in business. We are beginning to think we can move on…if the weather ever settles down for more than 15 minutes. Dinner was a casual meal of hot Southwest Crab dip (recipe below). Heck, an old rubber impellor would taste good when simmered in this flavorful, gooey deliciousness. It has been fun to add seafood recipes to the recipe box and Fishbusterz keeps us from breaking the bank.
Southwest Crab Dip (Florida Keys Commercial Fisherman's Cookbook)
1 Tablespoon olive oil
1 red bell pepper, chopped
1 small onion, chopped
1 clove garlic, minced
1/2 cup dry white wine
2 cups heavy whipping cream
1 (8oz) package cream cheese
1 (8oz) package Velveeta
1 lb lump crab meat
1 (4oz) can green chilies, chopped
1/4 cup lime juice
1/4 cup scallions, chopped
1/4 cup cilantro, chopped
1 Tablespoon taco seasoning
1 teaspoon chili powder
1 teaspoon crushed red pepper
1 teaspoon salt
1 bag tortilla chips

In a 4 quart saucepan heat olive oil over medium heat. Add red bell pepper, onion and garlic. Cook for three minutes. Stir in wine and cook until liquid is reduced by half, stirring frequently. Add cream, cream cheese and Velveeta - stirring until thickened. Stir in crab meat, chilies, lime juice, scallions, taco seasoning and chili powder - simmer 15 minutes. Add salt and crushed pepper. Serve hot with tortilla chips and it makes enough for a crowd...or 4 for dinner.